Wednesday, December 15, 2004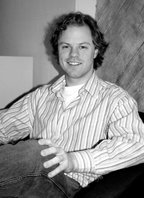 Sam Sparks, 23, is a busy New Stage Theatre producer and director, a Tupelo native who has lived in Jackson for six years. Of late, he has drawn attention for his breathtaking über-mod sets for "Don't Dress for Dinner." This month, the stylish director is working on both "A Christmas Carol" and David Sedaris' hilarious and irreverent "The Santaland Diaries" that is being performed at 10 p.m. Thursday through Saturday nights.
Tell me about your education.
I graduated in 2003 from Millsaps. I loved it there and was kept very busy. I worked in several productions, including "Robber Bridegroom" and "Charlie's Aunt." For my senior project, I directed "The Purification." Before coming to New Stage, I worked as a production assistant for the International Ballet Competition. It was a lot of manual labor, not very artistic, but I learned a great deal about meeting the needs of the dancers and the competition, as well as setting up rehearsal spaces.
What are you doing for your current
productions?
I am production manager for "A Christmas Carol," so I am working on set design. I am also directing "The Santaland Diaries." This is a one-man show, performed by Turner Crumbley, about a 33-year-old man who applies for a Macy's Santa Land production. It is very witty and satirical and exploits the notion of Christmas as a commercial holiday.
Talk about your letting local artists hang their artwork on the set of "Santaland." How did that idea arise?
That came out of a conversation I had with box office manager Kate Rosell about how to make the show more appealing to young people in Jackson. It would allow an opportunity to mesh visual art and production, and it's also a great deal for both groups, in that we don't charge commission, and we get help decorating the set.
How do you like working in Jackson?
I have enjoyed it so far. There is a lot of theater in and around Jackson. I've counted 14 or more production companies here, which is great for its size.
What can Jackson use more of in terms of theater?
Well, it's a two-way street. We need to put on engaging productions to get the audience more involved, and the audience has to be more receptive and willing themselves. There needs to be more talk about theater. It needs to be more a part of the community of Jackson.
So does there need to be more risk-taking in local productions?
Not necessarily, but quality can always be improved upon. As an artist, I am aware of my capabilities, but I constantly want to improve on those capabilities. Good theater pushes the envelope. You want to leave the audience saying "What's next?" You have to be able to gauge the audience and how far they want to go.
Who is your favorite playwright?
Tennessee Williams. His characters are real and apt representations of everyday people. I was talking to someone at a rehearsal who didn't really understand or appreciate Williams' works. I told him that those characters may appear bold or crazy sounding, but they do exist. You should come and see my family at Christmas!
What do you find most invigorating about your work in the theater?
I love how you spend months and months working on a production, getting everything ready, only to tear it down immediately afterward and begin on something new. It's never boring, and there are always new challenges ahead. When I came on at New Stage, working 9-5, I realized that I was getting paid to do my hobby. Now I have to find a new hobby!
What is one thing that most people don't know about you?
I'm an Eagle Scout.