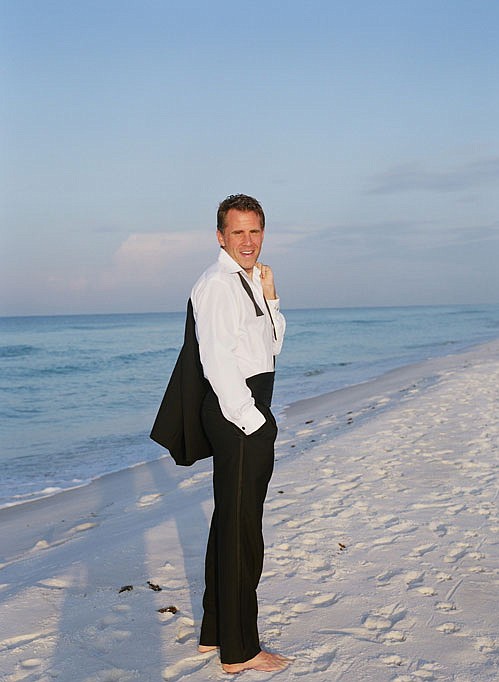 Jackson author J.J. Salem's latest steamy beach read, "Tan Lines," has received praise from publications as varied as Publisher's Weekly and The New York Post, and was named a "Summer Reading Pick" by "Good Morning America." Salem, 40, earned a masters in American studies from the University of Alabama and has since published more than 20 books in genres ranging from suspense to chick-lit. After a weekend in the Hamptons, he took some time to sit down with the Jackson Free Press.
What made you realize you wanted to be a writer?
Jackie Collins. I picked up (her novel) "Chances" in my sister's college apartment. I was 12, and it pretty much ruined me for life. It was high octane, pulp fiction, glamour and sex—high emotion. So, I don't know, it just struck me, and I knew I wanted to do that.
Where do these stories come from?
I follow the entertainment industry really religiously, always have; just reading industry trades and keeping up on everything. So I always set my books where that could be a career for the characters. So it's usually set in New York or L.A. or Miami. Most of the books are relatable emotionally; the settings and situations let you go a lot more high octane. I can't write what I write and set it where I live. You don't have indie-rock stars doing crystal-meth booty bumps in Brandon.
Do you encounter people who are familiar with your work in town?
The people who know me and know that I write, yeah. Here, there's so much self-publishing, I think a lot of people don't know the difference. It's like: "Oh, you've written a book. Well, that's nice. My Uncle Clem just wrote a book about his family growing up in Pelahatchie." In fact, you know, The Clarion-Ledger doesn't get it, doesn't care at all. Their feature people were all, "Well, everybody's writing a book." And it's the same book by Uncle Clem. And that's great for Uncle Clem, but there is a difference, just in luck, and discipline, and tenacity. Cause I've been doing it for like 10 years.
What is your writing process?
The hardest thing is just sitting in the chair, I mean just sticking in the chair. I like to compose with a computer. I do some long-hand if I'm at a pool or a waiting room or whatever, but I definitely compose better with a computer. I just turn my music up and just write.
Who would you like to have write your autobiography and why?
I hate that question. I don't know. My books are very sexual and kind of crazy, but personally, I'm almost a bit of a prude. I mean, reserved and don't talk about this (kind of subject matter). People read my books and are like, "Really?" They're just completely shocked that all of this has come out of me. I don't know how to answer that. Maybe Judy Bloom because I had a difficult pre-adolescence and adolescence, and she'd be good to capture that.
J.J. Salem's Favorite Books
• "Hollywood Wives" by Jackie Collins
• "Valley of the Dolls" Jacqueline Susann
• "Rage of Angels" by Sidney Sheldon
• "The Best of Everything" by Rona Jaffe
• "Scruples" by Judith Krantz
What J.J. listens to while he writes
• Kylie Minogue
• Usher
• Rihanna
• Madonna
• Mariah Carey
Join J.J. Salem for a reception and book-signing of "Tan Lines" July 8, from 6-8 p.m., at Lemuria Books. The evening will feature cocktails and hors d'oeuvres by Julie Levanway of Fresh From the Flame. Find out more at jjsalem.com.