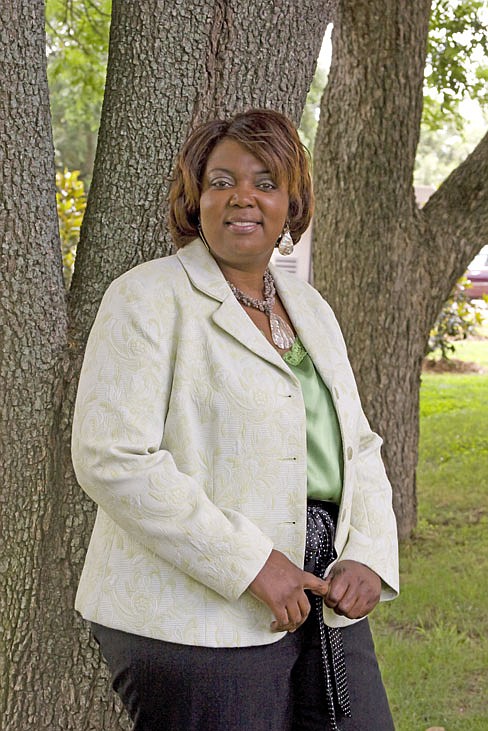 Recently named Jackson Public Schools' Parent of the Year, Shirley Harden is a figure the students at Forest Hill High School see often. Calling her work at the school "a collaboration with other parents," Harden is humble about the distinction. Having been involved with the PTSA in some capacity throughout her daughter Kourtney's time in school, she recently has become more active, currently serving as president of the Forest Hill PTSA.
As PTSA president, Harden, 47, advocates parental involvement in children's education. One simple way she suggests parents can become more active is by spending just one hour each semester in their child's classroom to get a better understanding of her daily routine.
"When parents are involved, you will find everything with the school gets better," she says.
When Harden is not working with administrators and parents, she is the executive office coordinator for the mayor's Office of Public Information and Constituent Services. She also finds time to keep herself in shape.
"I'm trying to stay active playing tennis," Harden says. "I'm getting into a league at Battlefield (Park)."
Harden has certainly settled into the Jackson community through her involvement at Forest Hill, but she nearly left Jackson at one point for the skyscrapers of Chicago after graduating from Jackson State University with a degree in business administration. While living with her friends in the big city seemed appealing, a number of reasons kept her close to home.
"What actually changed my mind is I went up there one summer, and it was very very cold, and I didn't like that," Harden says. "The other times I had gone it was very nice, but I got a taste of winter in summertime."
Strong family ties also convinced Harden to remain in the Magnolia state.
"I consider Jackson home, with Flora being so close, so family is one thing that kept me here," Harden says. "I have six brothers and two sisters, and we're all still in Mississippi."
Kourtney, a senior at Forest Hill, like most any teenage girl, wasn't overly thrilled at the thought of Mom spending so much time at her school. Nevertheless, over time she has become accustomed to seeing her mom in the school hallways. Now that Kourtney is nearing graduation, Harden is looking toward the future.
"Later in life I see myself getting more into the business world, I eventually one day would like to open a child-care facility and maybe even venture into politics," she says.