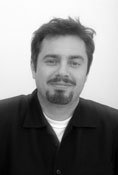 It was with a bit a trepidation that I approached last week's bus trip to Little Rock arranged by former City Councilman Ben Allen, now president of Downtown Jackson Partners. The trip was structured to introduce our group of development-focused Jacksonians to the folks in Little Rock who have found success revitalizing their downtown, building their nightlife and adding somewhat to their skyline over the past few years.
Plus, we got to stay the night in swanky rooms at the Peabody Little Rock.
Why trepidation? Quite frankly, it was the 10 hours on the bus that had me worried—but I shouldn't have worried at all. Not only was the company great—more than 50 people from Jackson went, and those folks were from many different walks of life and professions—but the bus ride simply gave us that much longer to get to know one another and bond a bit.
(And there's really nothing to compare to a bus ride where Ben Allen is at the front and has access to one of those bus tour-guide microphones. You should try it sometime. Hilarious!)
What we learned in Little Rock was both extremely straightforward and extremely valuable.
It had something to do with civic involvement, something to do with communication and something to do with getting as many folks on the same page—whether they're people in the city administration, private developers, local architects, state leadership, community leaders—or little ol' local media like the JFP.
What we saw in Little Rock is a town that embraces being the capital city and embraces urban living, with a business community that actively promotes its downtown. Nothing was perfect, but their programs for cutting down crime and recidivism, treating addiction, encouraging tourism, building new parks for kids, promoting national concerts—their folks have a "Yes, We Can" attitude and civic mindset that seemed genuinely to appeal to our group, with all our various backgrounds and notions.
There's a single word that I've already used twice that I think encapsulates the drive to excel in Little Rock and the feeling that we, as the Jackson contingent, got to rub off on us. The word is "civic," defined simply as "having to do with a city or the people living in it" according to wiktionary.com. It's the perfect word to describe the attitude that Jacksonians need if we want to make progress that will build pride in the city.
Some of that battle for civic pride means we need to share the "good news" about what's already happening in Jackson. To that end, this week I'm proud to be rolling out BOOM Jackson magazine, a glossy annual magazine that will hopefully do its part to encourage Jacksonians, visitors and folks we're recruiting to the area to realize what, exactly, we already have in Jackson to be proud of and what's coming down the road in the next 12 to 18 months.
BOOM Jackson is the product of an enormous amount of hard work by BOOM editor Ronni Mott, who took this publication from concept to final in a very short six-month timeframe. She was helped by a number of contributors, in particular Bo Pentecost of Solve Marketing, who served as art director for the project, giving BOOM its wonderfully clean, modern design in page after page of great stories and artwork. Senior writer Kristen Phillips was tireless in tracking down many of the articles, interviews and artwork that went into the magazine. My thanks go out to all of them, as well as to the other talented contributors—photographers, writers and ad designers—who brought their talents to bear on this civic endeavor.
BOOM Jackson will be launched at a cocktail party in the TelCom Center this Thursday, July 17, 2008 from 5:30-6:15. Feel free to stop by to get a copy of BOOM Jackson, mingle and enjoy the band. Afterward, Downtown Jackson Partners will present its marketing extravaganza, with even more information about exciting upcoming developments.
Secondly, the JFP is extremely proud this weekend to be hosting the 4th Annual JFP Chick Ball, with proceeds going to benefit the Center for Violence Prevention in Pearl. This event does so many things that count as civic involvement—supporting a great cause, promoting wonderful music and getting people downtown to Hal and Mal's to enjoy it all. If you can get out this Saturday, please come down and enjoy the live music, poetry and other entertainment (no doubt, belly dancing will be involved) and enjoy the silent auction and other artistic endeavors. (You can also get a copy of BOOM Jackson magazine while you're there!)
And if you can't make the Chick Ball, we'd still love to have you participate. The Center for Violence Prevention is trying to buy a new (or lightly used) van for transporting women and children from dangerous situations, as well as to help them get to schools, job interviews, doctor appointments and other errands. Their current van is approaching 200,000 miles; if you have a van to donate (a passenger van or minivan that seats at least seven and gets decent gas mileage would be ideal) let us know.
Other needs include corporate gifts (pens, pencils, mousepads), corporate sponsorships ($50-$2,500 levels) and individual donations of time or money. Call Sage Carter-Hooey at 601-362-6121 ext. 2 if you'd like to get involved. There's still time.
The group that went to Little Rock came back ready for a little civic engagement—we're fired up. I encourage JFP readers to get fired up, too. Get out to support local business, join a civic or charitable group, and give back to your community. (Become a member at LoungeList.com, Jackson's Local Social Network, for a Web-based sense of some of the groups and events that you can get involved in and causes you can help.)
We really can make a difference in Jackson if we'll come together in a spirit of civic involvement and improvement. Forget superheroes. It takes people from all walks of life, all political persuasions and all kinds of life experience to make a unique place like Jackson work for the benefit of all its citizens.
I even think we can have fun trying.
Previous Comments
ID

132245

Comment

I just wanted to link to the WAPT reporting that Scott Simmons did for the BOOM Jackson launch and the "downtown extravaganza" -- he was also reporting when we the group to Little Rock and did some good work from there. http://www.wapt.com/video/16917160/ Check it out!

Author

Todd Stauffer

Date

2008-07-20T13:42:49-06:00
ID

132250

Comment

I picked up a copy of magazine at the ball last night. Looks great! I loved Ronni's "diva pose" on page 3. :-)

Author

LatashaWillis

Date

2008-07-20T17:42:34-06:00