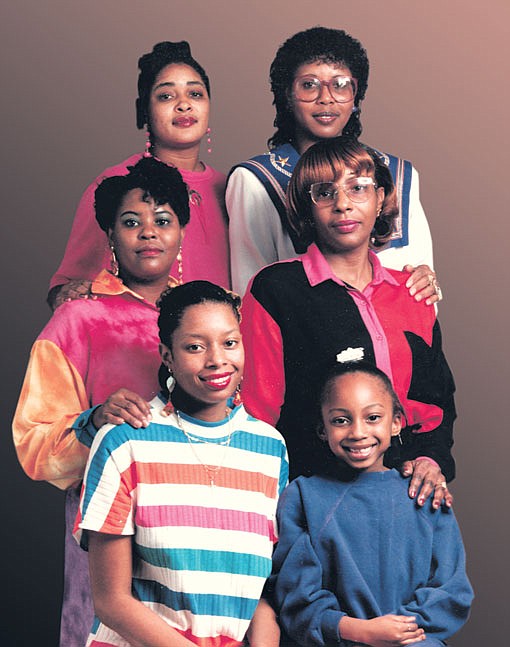 The families of two women murdered last September by the men who professed their love for them say they have yet to receive justice. Both families have filed civil lawsuits in what they see as failures of Mississippi's criminal justice system.
George Bell III bludgeoned Mary Heather Spencer to death Sept. 11, 2007, days after he returned home from a drug-rehab program. The previous June, he had attacked Spencer as she slept, attempted to strangle her, and beat her bloody with a mallet before Spencer's roommate scared him away. That beating resulted in 57 staples in Spencer's head.
Jackson police never arrested Bell for that beating, for reasons not made clear by police documents obtained by the Jackson Free Press. Among those papers is Spencer's request to drop the charges against Bell, dated Aug. 8, where she stated: "I do not believe George ever intended to harm me." But the original, felony charge of aggravated domestic assault had already inexplicably been reduced to a misdemeanor by June 12.
Spencer's request held little legal weight. Where police find probable cause and clear evidence of assault the law does not require the victim's cooperation; the charges against Bell were not dropped. But Bell, who allegedly is addicted to cocaine and steroids, fled JPD's jurisdiction in Spencer's green Camry, eventually entering a drug program in Oklahoma.
Bell finished the job the night of Sept. 11. Spencer had been working in Robbie Bell's (George's mother) house attempting to make sense of Bell's bungled business dealings, often far into the night. "I think, more than anything, she was trying to convince herself and the rest of us that it was the drugs that did it and not him," said Spencer's mother, Linda Francomb a few days after the murder. This time, George Bell raped Spencer and then used a flashlight to beat her.
It's unclear whether Spencer died immediately from her wounds that night, or whether she lingered, although Spencer's family members have stated that Spencer died many hours after the beating. Allegedly, Robbie Bell's first call was not to the police or to summon an ambulance but to her friend and lawyer, Tom Royals. George Bell was arrested the next day after holding his mother hostage for several hours at a local gas station. By then, Heather Spencer was dead. Bell pleaded guilty to kidnapping and capital murder charges Feb. 4, and was sentenced to life in prison without the possibility of parole.
Robbie Bell turned herself in Oct. 31 after then-District Attorney Faye Peterson indicted her as an accessory after the fact, and was released on $15,000 bond. Five months later, on March 25, the attorney general's office, working with new District Attorney Robert S. Smith, announced that it was dropping criminal charges against Robbie Bell for lack of evidence "after an exhaustive investigation and finally, discussion with the victim's family."
On June 2, Francomb filed a wrongful-death lawsuit against Robbie and George Bell III. According to the complaint, Bell's beating "inflicted severe, but survivable injuries" on Spencer, and Spencer "died as a result of the failure to receive treatment" for her injuries. Robbie Bell "failed to act in any manner to enable" treatment, failed to contact law enforcement and "misrepresented … (the) need for assistance." The complaint does not stipulate a monetary amount, specifying only amounts "within the jurisdictional limits of this Court."
"After they dropped the charges against Robbie ... I felt that justice had not been done for my daughter," Francomb told the JFP. "There are still way too many unanswered questions about that night. … I went through the AG's office, I went through the DA's office, the JPD, everybody we could to get them to pursue further action against Robbie, and then they ended up dropping the charges. I felt like there was no other alternative to get to the truth of what happened that night."
"I have no idea," said Eric Stracener of Hawkins, Stracener & Gibson, Francomb's attorney, when asked why charges against Robbie Bell were dropped. "A civil case has been filed in this matter. We will trust the justice system to get this (case) to a just resolution."
Francomb is spearheading a benefit in her daughter's memory, the Heather Spencer Soulshine Memorial Concert, Oct. 11, in Jackson. Proceeds go to the Mississippi Coalition Against Domestic Violence. See heatherstree.org for details.
'All this was a Lie'
A week after Spencer's murder, on Sept. 17, 2007, Henry Phillips shot and killed his former girlfriend Doris Shavers minutes after JPD officers left the scene. Shavers' family called the police after Phillips threatened a mentally disabled neighborhood teenager with one of his two guns in a jealous rage.
Two different sets of officers responded to calls from the scene. The first officers confiscated one of Phillips weapons, but returned the gun to him. The second officers confiscated one gun, allegedly disregarding the family's warnings that Phillips had a second weapon. A convicted felon, Phillips was restricted by law from owning any firearms, but police allegedly did not bother to check his record.
In the time it took the second squad car to drive a block down Ludlow Road, Phillips entered Shavers' home—where she sat combing her daughter Jessica's hair in preparation for the 12-year-old's birthday celebration—and fatally shot Shavers in the head.
Two days after the murder, Jackson Mayor Frank Melton visited the grieving family at the murdered woman's home. James Hopkins, Shavers' brother, said the mayor made many promises during that private meeting.
"Mayor Frank Melton came to the house and lied to us and made all types of promises," Hopkins said Oct. 11, 2007, in a press conference. "He told us that he would get to the bottom of everything, and there would be an investigation and officers would be dealt with. He told us there would be a police escort for the funeral, counseling for the kids and (that Shavers') daughters would be cared for. All this was a lie. We have not heard from the city or mayor since the television cameras left."
During that press conference, Doris Shavers' family made their intention known to sue the city if the mayor and the city did not fulfill the mayor's promises of support. Attorney Dennis Sweet III implied that a lawsuit would not be filed if the city took action.
"The city will have every opportunity before the suit's filed … to help this family and resolve this," Sweet said. "This family is ready to receive the help they were promised."
Apparently neither the mayor nor the city reached out to Shavers' daughters: Shalandria, 21, Carleshia, 15, and Jessica, 12 at the time of the shooting. On June 23, Shalandria filed a wrongful-death lawsuit against the city of Jackson, the JPD, Henry Phillips and John Does 1-8. The complaint claims gross negligence, reckless disregard for the rights and safety of the plaintiff, assault, battery and infliction of emotion distress among other charges.
On Dec. 10, 2007, Hinds County Judge William Barnett set a $200,000 bond for Phillips, and sent the case to a grand jury for "possible indictment." According to The Clarion-Ledger, police said Phillips admitted shooting Shavers.
The Shavers' attorney, Dennis Sweet, did not return calls for this story.
JFP Exclusive: See police documents on George Bell's first reported beating of Heather Spencer here.
Note: The original story above did not specify that the district attorney was involved with dropping the charges against Robbie Bell this year, saying only that the attorney general announced it. Assistant Attorney General Larry McMurtry called the Jackson Free Press this week to complain that the D.A. was not included. Thus, the text has been edited above to reflect that the decision was made by both the DA and the AG's office.
Previous Comments
ID

132197

Comment

So tragic, but these lawsuits can raise awareness even further. We have to take on domestic violence head on, folks!

Author

DonnaLadd

Date

2008-07-18T09:13:10-06:00
ID

132266

Comment

i'm not surprised that frank hasn't followed up with the Shavers family. he has shown an incredible level of disrespect and disconcern for women, black women in particular. next to violence against children, violence against women is the most despicable behavior in which a man can engage and it really needs to be taken more seriously by communities, law enforcement, legislatures, and the judicial system.

Author

eyerah

Date

2008-07-21T11:00:56-06:00
ID

132309

Comment

Author

DonnaLadd

Date

2008-07-22T17:50:28-06:00
ID

132369

Comment

The Clarion-Ledger is right on (their) schedule covering this story ... today. And it doesnt say anything, to boot. Useless.

Author

DonnaLadd

Date

2008-07-24T09:51:12-06:00