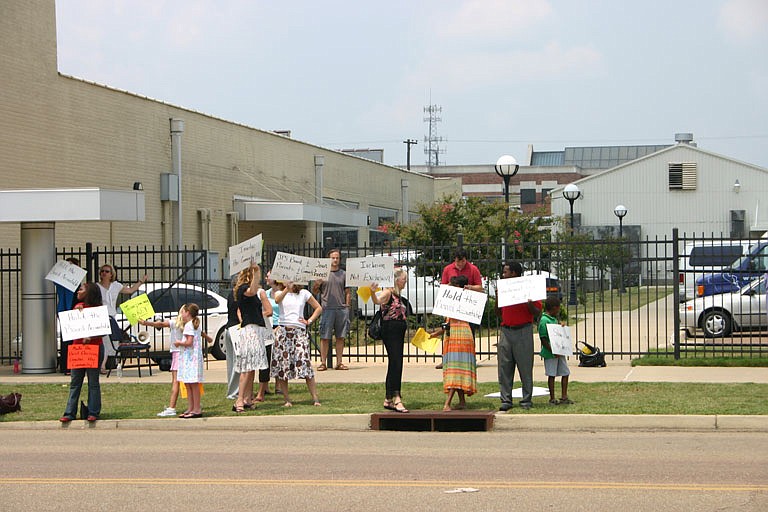 The Jackson Public School Board began their search for a new superintendent after Earl Watkins announced April 7 that he would not renew his contract when it expires in June 2009. The board began their search almost immediately, though Watkins' end-date was more than a year off.
Many of the parents of the district are not pleased with how fast the search is progressing. Initially, the school board set the hire date for the new superintendent between Aug. 1 and Dec. 31. A new proposed school board timeline sets the candidates' interviews at July 24 and 25 and the hire date at August 1. The board has already narrowed its nationwide search to five individuals: JPS Deputy Superintendent Delores Hopkins, Georgia Department of Education Program Specialist Lonnie Edwards, Georgia Assistant Superintendent Harvey Franklin, Ohio assistant superintendent Rebecca Lowry and Texas Superintendent Luis Gonzalez.
A group of about 20 parents, many with their students, gathered outside the JPS board room on July 18 to protest the school board. Many carried signs that read "Inclusion, Not Exclusion," "What's the Rush?" and "Hold the Board Accountable."
JPS parents Serenity Albright, Mieyatta Kyles and others aired grievances and proposed solutions. Parent Julie Owen warned that the new August deadline was not a reasonable amount of time in which to make an informed decision.
"The board has basically given itself two and a half weeks," Owen said. "If they'd made the Aug. 1 deadline two months ago, I could see that, but now it's at the very end of summer when people are out of town and not tuned in to what's going on because school hasn't started, yet. It just feels rushed."
Owen said she wants a superintendent who will value community and parents' input. "It's very important for the community and parents to have a sense of ownership over our schools," Owen said.
JPS board Vice President Jonathan Larkin said he respected parents' rights to assemble and protest the actions of any government body, including the board, and pointed out on Monday that the board had yet to make a specific decision on how the hiring process would proceed.
"Since no decision has been made yet on the process, hopefully a majority of the board will hear parents' comments and act accordingly," Larkin said.
Board President Delmer Stamps said the board is already working toward community input, having advertised in local publications an invitation for questions from community members to present to prospective superintendent candidates.
"The school district in Columbus, Miss., also asked people to submit questions, but then they allowed them to see the applicants' response to their questions at a large public forum. We would like to see something like that at JPS," Albright said.
Kyles encouraged parents to continue involvement after the rally through writing and calling school board members and local papers and attending more public school board meetings.
"Let them know how you feel," she told the crowd. "They need to see us (and) they need to see us more often.