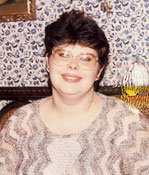 At least three of five criminals getting relief from Gov. Haley Barbour killed their former or current wife or girlfriend. Last week, Barbour stunned the city of Pascagoula by suspending the sentence of Michael David Graham, who murdered his ex-wife Adrienne Klasky Graham in 1989, after years of stalking and harassing her. Graham shot her at point-blank range in the head with a 12-gauge shotgun as she sat waiting for a traffic light to change.
Barbour had granted pardons to five other killers in 2008. At least two of those were also convicted of killing their former or current girlfriends.
"It's disheartening, and it's upsetting to the community," said Sandy Middleton, director of The Center for Violence Prevention, a non-profit organization that seeks to help individuals experiencing abuse.
Without targeted psychiatric treatment, it is unlikely that violent abusers will ever get rehabilitated, Middleton said. The Mississippi Department of Corrections does not have any specific programs for domestic abusers. "The parole board denied (Graham) parole," she said. Ӆ They're the ones who sit down with the psychological reports. … They've got the information they need in order to make a fair, unbiased judgment on whether these guys need to be let go or not."
Clarence Jones confessed to stabbing his former girlfriend, Carla M. Smith, 22, to death in 1992. According to the Vicksburg Evening Post, Jones waited for Smith in her apartment on New Year's Day, and stabbed her 22 times when she arrived home.
Smith had twice filed assault charges against Jones, and she charged him with trespassing just two days prior to her murder. Warren County Circuit Judge Frank Vollor sentenced Jones to life in prison for Smith's murder. He was eligible for parole in 2002.
Recidivism is a serious issue among domestic abusers, with most studies citing repeat rates of 30 percent to 70 percent. A 2006 Canadian study puts the number at 32 percent, but also shows that the same percentage had 10 or more convictions for domestic violence over the course of their lives.
"The abuser does not assume responsibility for the abuse," said Trina Allen, a therapist who specializes in domestic violence cases. "When you look at the fact that Mississippi ranks No. 2 in the nation for domestic violence, and No. 9 for single-victim homicides as a result of domestic violence—when you look at those numbers, and you look at what the governor is doing with pardons, we have to really question our judicial system and our legal system," Allen said. "What is the evidence that this won't happen again?"
"If the governor wants to pardon them, that's his business, but at least find out all the facts," said former Warren County District Attorney Gil Martin, who prosecuted Jones and Paul Joseph "Jody" Warnock. "I think (Barbour) made a mistake, and I think he knows that."
The Vicksburg Evening Post reported that Warnock shot girlfriend Carol Ann Hall, 18, once in the back of her head on Feb. 17, 1989, as she slept. Warnock was charged with murder after Hall died the next day. Vollor sentenced Warnock to life in prison in 1993. His first trial, in 1992, ended in a hung jury, with an 11-to-1 vote for conviction.
Barbour pardoned both Jones and Warnock. Then-Gov. Ronnie Musgrove suspended Jones' sentence in 2004. Warnock has been on parole since September 2006. Musgrove did not return calls.
Barbour pardoned two other killers this month. One of them, Willie James Kimble, and his two accomplices robbed and murdered Luther Roberts in 1991. A Leake County jury found him guilty of murder, and Kimble received life in prison in May 1992.
According to The Carthaginian, Kimble confessed to luring the elderly Roberts out of his home by telling him he had car trouble. When Roberts came outside, Deric Jones shot him in the back of his head. Kimble and Jones robbed Roberts and divided the money with Daryl Windham, who helped plan the crime.
Barbour also pardoned Bobby Hays Clark, convicted in Panola County in 1996 of manslaughter, aggravated assault and possession of a weapon by a felon. The Jackson Free Press is investigating the circumstances of his crime. (UPDATE: Clark killed his girlfriend; see new story here.)
Reached last week for comment on the suspension of Graham's sentence, Barbour spokesman Pete Smith would not comment to the JFP, instead e-mailing the following prepared statement:
"Historically, Governors have reviewed cases like that of Michael Graham, whose conduct as a prisoner earned him the right to work as a trusty at the Governor's Mansion, where he has performed well and proven to be a diligent workman. The Governor is giving him a chance through an indefinite suspension of his sentence to start a new life away from Pascagoula and Jackson County, pending his future good behavior; he will continue to be under the supervision of the Mississippi Department of Corrections throughout the period of this suspension of sentence as though he was on parole.
CORRECTION APPENDED:
The story has been edited to remove Larry Harper from the list of prisoners Barbour has pardoned or suspended. In fact, Larry Harper has not received a pardon at all; former Gov. Ronnie Musgrove suspended his sentence Jan. 12, 2004.
Last week, Mississippi Department of Corrections Commissioner Christopher B. Epps told the Biloxi Sun-Herald that Larry Harper, convicted in Scott County on charges of homicide, aggravated assault and possession of a weapon by a convicted felon in June 1999, received a suspended sentence from Barbour in December 2006.
The Department of Corrections then corrected the statement to say that Musgrove suspended Harper's sentence in January 2004, and that Barbour had pardoned him in July 2008.
The Department of Corrections then corrected themselves again, saying that Musgrove suspended Harper's sentence in 2004 and Barbour did not pardon him.
The MDOC correction means that of five prisoners Barbour has assisted in recent weeks, four were for men who killed wives or girlfriends.
Info on Harper, whose sentense was suspended by Musgrove:
Larry Harper confessed to murdering Willie R. Roberts in January 1983 after Roberts evicted him from Eddie's Café for "starting trouble," according to the Jan. 9, 1983, Scott County Sheriff's department offense report. Harper was re-arrested in April 1999 on charges of aggravated assault and possession of a firearm by a felon. In that incident, Harper rammed another vehicle, brandished a weapon and ran a car off the road and into a ditch following an argument with the vehicle's occupants.
Previous Comments
ID

132518

Comment

*sigh*... And it's a safe bet that the people who were so upset that O.J. Simpson wasn't convicted will see absolutely nothing wrong with any of this.

Author

Tom Head

Date

2008-07-28T17:36:58-06:00
ID

132522

Comment

We just discussed this in my writing class. Those of us who are against the death penalty don't want the killers to GO FREE, or have their damn records wiped clean. What is up with this!?! We'll looking at the other cases to see what the circumstances were. It's taken a bit of digging to find the details on these. Cheers to intern Sophie McNeil for being such a news hound. She has the Archives wrapped around her little finger!

Author

DonnaLadd

Date

2008-07-28T20:13:46-06:00
ID

132526

Comment

If Barbour ever becomes a VP nominee as some experts think he will be in the future--and I don't know why he would even be considered--this is one issue that, if used right, could sink him nationally. Seems like Barbour is showing his true stripes now. He waits until after he's re-elected to divert Katrina housing funds to the Port of Gulfport and now he's letting dangerous killers go free. What a lame duck.

Author

golden eagle

Date

2008-07-28T21:20:54-06:00
ID

132531

Comment

golden eagle, I think you've explained why Haley Barbour will not be McCain's VP pick, and knows it, and has known it for some time, because there's no way this would play well nationally and Barbour would have been absolutely crazy to do any of it if there was any chance he'd be on a national ticket. And while Haley Barbour is many things, one thing he is not is crazy.

Author

Tom Head

Date

2008-07-29T03:38:20-06:00
ID

132538

Comment

The three killers pardoned by Barbour have all been living in society for more than two to four years: -Clarence Jones had his sentence suspended in September 2004 by Ronnie Musgrove. -Joseph Warnock has been out on parole since September of 2006. -William Kimble was paroled in September of 2004. Barbour didn't "free" any of these three men. Musgrove freed one of them and the Parole Board freed the other two. Criticism should be directed at Ronnie Musgrove and the parole board. This seems like a critical piece of information that should have been included in the article. Or there's another possibility... maybe these men have actually been rehabilitated. If that's the case shouldn't they have a second chance? Isn't that the best possible outcome? The JFP has been critical of Barbour for not staying the execution of Dale Bishop. Now you're being critical of Barbour for giving a second chance to men that the parole board and Ronnie Musgrove saw fit to re-join society. The criticism seems a bit disingenuous to me.

Author

Brad H.

Date

2008-07-29T07:20:07-06:00
ID

132541

Comment

Actually, the word "free" was purposeful in the headline, Brad. The word "suspend" didn't apply to all three; neither did the word "pardon." I chose "free" because Barbour is "freeing" them on some level—including from their own records, in the case of the pardons. You might have to think a little harder about it, but it makes sense, especially when it is explained in the story. Ronni included that Musgrove suspended one of the sentences. (You can read the story above in order to see that. Look up.) We're not done with the bigger story of figuring out the backgrounds on those cases, but anyone who has read the JFP for any period of time knows that we don't pull any punches when it comes to Musgrove. We just hadn't found enough info as of last night on Harper to go deep into his case. As for his suspension, it raises another question. Even if someone saw the need to suspend this sentence in the past, rightly or wrongly, why turn around and PARDON him now!?! And why is Barbour on this long string of pardons at this stage, even as he won't considering changing death sentences to life without parole in the case of mentally ill witnesses. It doesn't make a lick o' sense. The criticism seems a bit disingenuous to me. Then you're not paying attention. The only way to even make that argument would be to assume that someone who opposes state executions is, therefore, in favor of the same murderers going "free" (as in suspensions, early release or pardon). That would be really stankin' logic, and frankly absurd. I'm surprised to see you try to go down that road. I certainly am not against any and all forms of *parole* when the decision makes sense -- but in this case we are talking about pardons and suspension of killers, at least them of them of wives/girlfriends, before the men are up for parole. In other words, we're talking about completely clearly their records in a state where a simple drug arrest can keep someone from voting forever. There's something rotten in the air here.

Author

DonnaLadd

Date

2008-07-29T07:36:20-06:00
ID

132542

Comment

"Historically, Governors have reviewed cases like that of Michael Graham, whose conduct as a prisoner earned him the right to work as a trusty at the Governor's Mansion, where he has performed well and proven to be a diligent workman. So - if I'm reading this correctly stepping & fetching for the Governor will get you out of most anydamnthing you've done. Geez.

Author

sharon

Date

2008-07-29T07:46:59-06:00
ID

132545

Comment

The criminal justice system is definitely in shambles. I'm all for decriminalizing drugs, but that's a Red Herring. Back to my original question: Shouldn't progressives be satisfied that Barbour is taking a close look at these cases? Could these men perhaps deserve another chance? Here's another question: What have these men done to deserve pardon? These are questions I'd like to see answered as a reader. Until then, I don't know enough to make up my own mind yet.

Author

Brad H.

Date

2008-07-29T08:18:41-06:00
ID

132547

Comment

Maybe these men have actually been rehabilitated. The Dale Bishop story coverage was radically different than this coverage. I can't help but wonder why these murderers get treated differently by the JFP than Dale Bishop. Brad, if you're not seeing the difference here, which is in plain view, you're blinded by something that I'm not sure how to move for you. The JFP has *never* called for anyone on death row to be pardoned or released from jail. I'm not sure how else to spell this out more clearly for you. Therefore, there is nothing inconsistent about criticizing a governor for doing that -- and one who can't seem to provide actual evidence of rehabilitation to the families and residents on the Coast who are outraged by his release of Graham. It's a sad world we live in where there is such binary thinking that people think either you are (a) in favor of state-funded and performed executions or (b) you want everyone to go free. I don't blame you for falling into that trap here; it is a pervasive problem in our culture. And one we need to tackle head on. Otherwise, Brad, I'm not patronizing you. I responded directly to your characterization of my, and the JFP's, views -- which were simply incorrect and based on poor logic. Pointing that out is my right, considering that you mischaracterized me and my paper, as is challenging you to pay attention to what is actually being said so that you are not basing your own points on bad information. As for the use of the word "free," your editing advice is noted. However, I'm very comfortable with the decision. Please do not take it personally that I do not agree with you about it. Not agreeing, and responding to incorrect characterizations, is not the same thing as patronizing, even if it stings a little. The JFP is being very consistent on this issue. It is the governor who is not.

Author

DonnaLadd

Date

2008-07-29T08:31:23-06:00
ID

132549

Comment

(BTW, for some reason, the comment by Brad I just responded to seems to have disappeared. I didn't delete it, but will leave my response in case it reappears.) (Now, it seems a new one has taken its place. OK. Whatever. Must work now.)

Author

DonnaLadd

Date

2008-07-29T08:33:05-06:00
ID

132554

Comment

Sorry about that, I edited my original response after realizing that it wasn't as constructive as it could've been. I did this before I saw your response, and had I seen it I would have left it be. No sabotage intended, I was only trying to tone down my own rhetoric and criticism in order to get back to the issue. My mistake. If there's any way to re-capture the original response and re-post it you are welcome to. Again, my apologies. BTW - I agree that Barbour is being completely inconsistent.

Author

Brad H.

Date

2008-07-29T08:50:03-06:00
ID

132556

Comment

No problem, Brad. It doesn't matter. ;-) As for rehabilitation, of course I believe in it ... to some extent. But t he problem here is that Barbour is choosing men who all seemed to have committed very premeditated killings, and who in some cases at least, got a break from the jury as it was. And if I thought for one minute that Barbour was actualy looking at any kind of objective evidence of who should go free ... but I think we can stipulate that that is not very likely.

Author

DonnaLadd

Date

2008-07-29T09:11:15-06:00
ID

132561

Comment

NOte: this story has been updated with details of the crimes of Willie James Kimble, another of those Barbour pardoned. This one is not a domestic murder, but it is no less creepy. He knows how to pick 'em. Again, thanks to Sophie.

Author

DonnaLadd

Date

2008-07-29T09:33:25-06:00
ID

132562

Comment

On this subject, let's put it this way. How is it going to feel in 10 or 15 years to the family of Heather Spencer, and the community as a whole, if a governor comes along and pardons George Bell for "good behavior"? It hurt many badly enough that his mother was released on charges as an accessory. Imagine if he should go free. Barbour is setting a precedent right now for this to happen.

Author

DonnaLadd

Date

2008-07-29T09:37:49-06:00
ID

132564

Comment

Are y'all sure you got the right state and governor?

Author

Walt

Date

2008-07-29T09:49:55-06:00
ID

132565

Comment

Does the Gov. actually review these cases himself or doe somebody else do it and recommend for him to pardon or not?

Author

BubbaT

Date

2008-07-29T10:44:54-06:00
ID

132566

Comment

We're trying to find out, BubbaT. You would think he would do a full dossier explaining his reasoning for letting killers out early, but I wouldn't hold my breath. Remarkable, really. Anyone else feeling a bit of whiplash over all this?

Author

DonnaLadd

Date

2008-07-29T11:47:39-06:00
ID

132567

Comment

I've heard again and again, though I don't know if it's true or just heresay, that "prison for life" really doesn't mean that in Mississippi or anywhere else. That you can rest assured many given that sentence will be paroled or released early.

Author

Izzy

Date

2008-07-29T11:59:20-06:00
ID

132575

Comment

Rarely does life mean life, unless it's one of those 500-year sentences.

Author

golden eagle

Date

2008-07-29T13:22:01-06:00
ID

132581

Comment

All concerned Dept. of Corrections and Parole Board members are going to do exactly what the Governor wants, no matter what. They all want to keep their jobs. Sad!!!

Author

JMK

Date

2008-07-29T15:42:19-06:00
ID

132586

Comment

here's a question: why is a convicted killer working anywhere near the governor in the first place? i thought those jobs were supposed to be for non-violent, minimum security prisoners. it's kinds effed up to know that convicted killers are roaming around doing work outside of the prison. i think the jfp should investigate the work programs more so we know exactly who these people are.

Author

eyerah

Date

2008-07-29T16:14:16-06:00
ID

132612

Comment

From WLOX on the Coast: "It's long, long been the custom and tradition in the state of Mississippi for governors to either commute, or suspend, or in some cases even pardon those who had served as a trusty in the Governor's Mansion," said attorney Andy Taggart. Taggart served as Governor Kirk Fordice's chief of staff and co-authored a book on the recent history of Mississippi politics. Taggart said while most governors want to show forgiveness and grace in clemency, he's said it's really a no win situation. "That's why I think, as a society, we've very closely limited the exercise to the pardon or commutation authority to the single person we've elected as chief executive," said Taggart. The last three governors have all used their executive authority to grant early release for several inmates. In Fordice's second term, 12 of 32 total releases were pardoned. Under Governor Ronnie Musgrove, there was only one pardon among his 26 total releases. Governor Barbour has pardoned four inmates. Two were already paroled by the state parole board, while two others had received suspended sentences from Governor Musgrove. But the Graham case marks the first use of clemency under Barbour. Sounds like it's time to look closely at who is being pardoned and for what. As well as "suspended." Forduce was a pardoning fool, eh?

Author

DonnaLadd

Date

2008-07-30T08:14:48-06:00
ID

132614

Comment

Donna How about getting a comment from DOC? Just to see what they say. You might get some further comments after that.

Author

JMK

Date

2008-07-30T08:23:35-06:00
ID

132615

Comment

Ronni's working on it, JMK. This is a story-in-progress.

Author

DonnaLadd

Date

2008-07-30T08:28:44-06:00
ID

132616

Comment

Donna, Wonderful!!! I am sitting on pins and needles to read what they say.

Author

JMK

Date

2008-07-30T08:31:59-06:00
ID

132640

Comment

More on the Graham case in the Sun-Herald today. This is wacky stuff. How in hell can one killer be executed and another, who committed an equally as brutal murder, be sent to work in the governor's mansion to test them to see if they can go free??? This incident undermines a shit-ton of the reasoning for the death penalty. It just shows that state officials are judging who should live or die based on emotion and personal feelings. That's unconscionable.

Author

DonnaLadd

Date

2008-07-30T21:27:46-06:00
ID

132641

Comment

I wonder if there will be DEM versions of the willie horton ad on this given how the gop candidates have loved to profess their undying love for haley?

Author

FreeClif

Date

2008-07-30T21:38:04-06:00
ID

132643

Comment

Just ran across this on AlterNet ("Record Number of Women Victimized by Murderous Ex-Lovers"): http://www.alternet.org/reproductivejustice/93068/

Author

Tom Head

Date

2008-07-31T04:48:12-06:00
ID

132645

Comment

Good one, Tom. This brings home the point we're trying to make: women are are great danger when they try to leave domestic abusers. That's why asking "why does she stay?" is only so useful, as I talk about in my editor's note this week. Society helps wears women down. Documents, and interviews, show that Heather Spencer, for instance, wanted George Bell prosecuted for a felony after his first attack on her. But police reduced it almost immediately, and then, allegedly, his family started working on her sympathy of him. This is a lot of pressure for women who want to love and nurture even flawed men. She eventually asked to drop the misdemeanor that remained (which her affivdavit sent by a Bell family attorney). Yes, she probably hoped that she could help him, but she also wasn't surrounded by a system that was showing any indication that they understood how dangerous he was. And, yes, she may well have realized that he might kill her if she pushed for a charge that even the police didn't want her to bring. All speculation, of course.

Author

DonnaLadd

Date

2008-07-31T08:01:50-06:00
ID

132646

Comment

These are powerful numbers in that Alternet story you linked: Domestic violence is a leading cause of death for women ages 15-44, according to the Centers for Disease Control and Prevention in Atlanta. It is a leading cause of death of pregnant women, mortality research shows. And African American and Native American women are at the highest risk of intimate partner homicide. Sexual violence is so prevalent that it touches every family in the United States, advocates say. Estimates show that 272,000 sexual assaults against people age 12 and older occurred in 2006. Crime Drop Benefits Men Most Since violent crime rates peaked in the early 1990s men have benefited most from a downward trend that has left Americans safer overall. In the three decades from 1976 to 2005, the number of men killed by female partners has dropped precipitously, from about 1,300 to 329. But homicides of women by male partners has declined far less, dropping from around 1,500 to about 1,200, figures from the U.S. Justice Department's Bureau of Justice Statistics show. Those female homicide figures reached their lowest point of 1,155 in 2004, but climbed slightly to 1,181 in 2005, the latest year available from the Bureau of Justice Statistics. The bloody trail of those deaths, along with injuries, crisscrosses the nation each year and overshadows women's daily lives. Nearly one-third of all U.S. women report experiencing violence from a current or former spouse or boyfriend at some point in their lives, according to the San Francisco-based Family Violence Prevention Fund. Note that domestic murders are more likely in communities with cultural perceptions about "protecting" men. bell hooks has written about this tendency in the black community. That said, it is an attitude pervasive in the white community as well with "boys will be boys" attitudes that assume that women's actions (dress, etc.) will "bring out" the violent animal side of men. As we've said on another thread, what an insult to men. Our society needs to recognize that not all men are animals who can't control themselves. And the ones who are criminals who need help and, in any many cases, incarceration. What's wacky about Barbour's pardons of domestic murderers is that he likely has no idea what these men are going to do in domestic situations again. Just because they behaved int he governor's mansion means nothing. Anyone know any expamples of trustys-gone-wrong? And who came up with the idea to send murderers to the governor's mansion to get on a pardon track? What about people in prison for drug crimes?

Author

DonnaLadd

Date

2008-07-31T08:08:02-06:00
ID

132656

Comment

Donna, It was explained to me in 1993 that there was no such thing as rehabilitation within DOC. It was simply warehousing.

Author

JMK

Date

2008-07-31T08:47:20-06:00
ID

132660

Comment

The stink continues on the Coast over this: 'Just Put Him Back In Jail. Of course, Barbour is probably headed back to D.C. to lobby more after his term, so I doubt he gives a damn what people on the Coast, or anywhere else in Mississippi, think. My guess is that, down the road, people are going to look at the re-election of Barbour with the same puzzlement as people are now viewing the re-election of Bush. Not smart. Then again, it wasn't like Democrats put up a good alternative.

Author

DonnaLadd

Date

2008-07-31T09:01:16-06:00
ID

132715

Comment

WLOX is reporting that Barbour was heckled at the beginning of his Fair speech today for releasing Graham: Linda St. Martin of Gulfport shouted the name "Adrienne Klasky" over and over as the governor watched and waited. Klasky is the Jackson County woman who was shot to death almost 20 years ago by her ex-husband Michael Graham. [...] On Thursday, Governor Barbour eventually acknowledged the protest, saying, "One of the great things is that we get to have free speech. And even somebody like this has the right to stand up and say she disagrees with something the governor does." After his speech, the governor again defended Graham's release to reporters. "If he continues to behave and perform as he has for the last 20 years, then he will get a second chance," Barbour said.

Author

DonnaLadd

Date

2008-07-31T21:24:34-06:00
ID

132733

Comment

It's a sad world we live in where there is such binary thinking that people think either you are (a) in favor of state-funded and performed executions or (b) you want everyone to go free. I don't blame you for falling into that trap here; it is a pervasive problem in our culture. And one we need to tackle head on. This annoys the hell outta me too! It is the same as the "your either with us or against us" mentality. Black or white. No shades of gray.

Author

Tre

Date

2008-08-01T12:57:26-06:00
ID

132754

Comment

CBS News is reporting Barbour's pardon-gate problem, AND credited the Jackson Free Press for reporting that Barbour has now helped at least three domestic murderers in recent weeks. (Nice going, Ronni and Sophie.) Why hasn't anyone else in the state reported this part, yet? The problem is bigger than just Graham.

Author

DonnaLadd

Date

2008-08-02T20:22:46-06:00
ID

132758

Comment

Whoa, even the Delta Democrat-Times is mad at Barbour over Graham (although they're not mentioning the other two domestic pardons, either; does any reporter know the way to the library any longer!?!). And, remember that Wyatt Emmerich, a Republican lapdog publisher, owns the DDT as you read this editorial, which ends: All of this leads us to suggest to Holland that if he wants to make any headway in getting out of being put to death, maybe he should try taking out Barbour's trash for a few weeks. One starts to wonder if Barbour jumped over the wrong shark with this recent spate of compassion for, er, prisoners who take out this trash and don't say much.

Author

DonnaLadd

Date

2008-08-03T10:42:21-06:00
ID

132762

Comment

CBS News is reporting Barbour's pardon-gate problem, AND credited the Jackson Free Press for reporting that Barbour has now helped at least three domestic murderers in recent weeks. (Nice going, Ronni and Sophie.) Ditto. Nice going!

Author

LatashaWillis

Date

2008-08-03T13:13:36-06:00
ID

132827

Comment

FYI: Ronni broke the news today that another of Barbour's pardons was of a man who brutally killed his girlfriend. That means four of the six he has pardoned/suspended sentence of are for kilers of wives/girlfriends. Scary as hell. No wonder Mississippi is one of the most dangerous states for women, when state leaders don't take their murders seriously.

Author

DonnaLadd

Date

2008-08-04T22:47:12-06:00
ID

132833

Comment

This is scary. I finally realize why so many people leave this state and never return. Most importantly, I also realize why so many people come back. We NEED help. Thank you for all of this information.

Author

saint H

Date

2008-08-05T08:46:11-06:00
ID

132835

Comment

There are few places to go. Crime is rising all across this country. One of the drivers is rising inequality. You can go to Utah or Idaho. I cannot. I cannot stand being harassed for DWB. I got a ticket in Zion, Utah for driving 45 in a 40 mph zone. the cop came recklessly, zooming from behind at a high rate of speed. I thought she was after someone else. I was shocked when she pulled behind me. She looked at my MS drivers license and asked, "What are you doing all the way up here?" I told her I was visiting Zion National Park. She replied, "You came all the way up here to see that?" If you are treated like a suspect even though you are innocent, maybe some will just sadly go ahead and fulfill the expected role!

Author

FreeClif

Date

2008-08-05T09:05:54-06:00
ID

132841

Comment

I feel bad for the DWB issue, Whitley. I was in Zion several years ago. No one needs a reason to be visiting there - it's a HUGE tourist attraction. Very amazing, so it's sad to see harassment there. About 5 years ago I got robbed at gunpoint in South Jackson. At the time I had been living in Florence and was planning to move there. The police looked at my ID and said "What are you doing here in Jackson??? You better get on back to Florence where you belong."

Author

Izzy

Date

2008-08-05T09:42:43-06:00
ID

132842

Comment

I mean amazing, in the sense that the Zion national park is amazing. The racism doesn't amaze me, though it does make me angry, and sad.

Author

Izzy

Date

2008-08-05T09:44:16-06:00
ID

132843

Comment

We need more and better trained police everywhere it seems. Better schools and more police who are better trained. More rehabilitative services such as job training and literacy education for convicted criminals will also reduce recidivism. An over-reliance on punitive incarceration only perpetuates the cycle. Many of the criminal are mentally ill. An investment in mental health services would help a lot.

Author

FreeClif

Date

2008-08-05T09:49:56-06:00