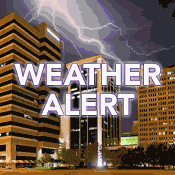 [Verbatim from MEMA] PEARL — MEMA Executive Director Mike Womack is asking residents to be prepared for the possibility of severe weather over the next 24-36 hours. The National Weather Service (NWS) in Jackson is forecasting heavy rainfall, possible flooding and the threat of tornadoes through Tuesday night. The highest threat for tornadoes will be in the south and eastern parts of the state along the I-59 corridor while heavy rain and flooding could affect all areas according to the National Weather Service. People living in low-lying areas or near creeks, streams and rivers should watch water levels for the possibility of flooding.
"I can't stress enough that folks should not try to drive across a flooded road," said Director Womack. "You cannot tell how deep the water might be or if the road has been washed out underneath."
Residents are urged to pay close attention to TV and radio stations for the latest weather information.
In the event the National Weather Service issues a tornado warning here are some tips to help keep you safe:
· Go to a basement or the lowest level of the building where you are.
· Seek shelter in an interior room or closet.
· Do not open windows. This will not prevent strong winds from damaging your home.
· If you live in a mobile home or manufactured housing seek shelter in a sturdy site-build structure.
· When traveling in a vehicle do not attempt to outrun the storm. Abandon the vehicle and take shelter in a low lying area or ditch.
The State Emergency Operations Center in Pearl will be monitoring the weather situation and assisting counties if requested.
For more information, contact MEMA External Affairs at 866-920-MEMA (6362), or visit us online at http://www.msema.org.
Previous Comments
ID

142675

Comment

ouch

Author

kcaven

Date

2009-01-05T16:41:59-06:00