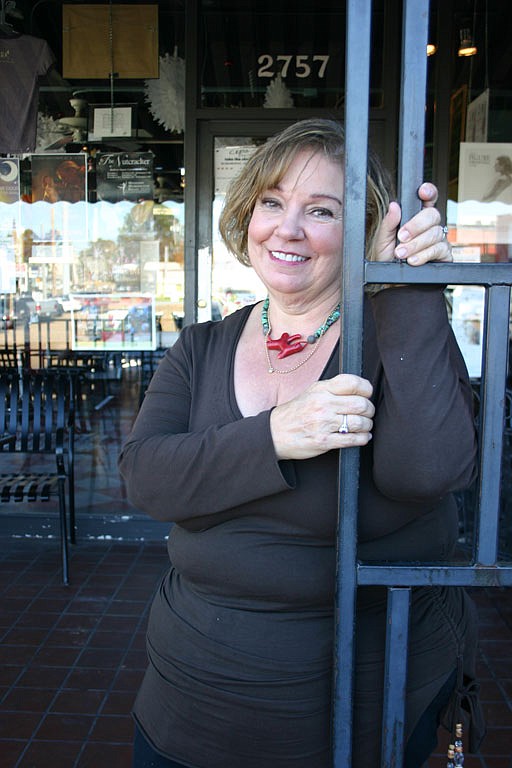 Wednesday, January 21, 2009
Downtown lawyers, med students, hipsters and retirees—countless Jacksonians of every stripe know Janice Cameron's work, even if they don't know her. With her husband, Dennis, Cameron owns Cups Espresso Café, a Jackson-based coffee-shop chain.
A Jackson resident, Cameron, 62, grew up in Chicago and attended Quincy College, in Illinois, where she majored in fine art. When Dennis received a job offer with WorldCom, the pair moved to Jackson with their three children.
As Dennis worked as an engineer, Cameron put her art background to good use as a docent at the Mississippi Museum of Art. Soon after moving, she and Dennis discovered the original Cups, located in Fondren. They were delighted to find a coffee shop that showcased local art. When the couple heard that the shop's original owners were looking to sell, they jumped at the opportunity. The Fondren fixture opened under its new owners in July 1993, just in time for Cameron's grandson's first birthday.
"I'm trying to pass on to young people what it's like to work for yourself, to make what you're passionate about part of what you do," she says. "You can use your work environment as a tool to support the community and the things that you believe in."
For Cameron, the coffee shop is an ideal venue for displaying local art and hosting musicians. She proudly notes that Cups never charges a commission to display artwork or perform in its stores. She appreciated the policy after selling some of her own artwork—primarily pastels and paintings—at a show in Cups in the Quarter on Lakeland Drive.
"It was kind of fun to have the check just written out to me," she says.
Cameron painted some of the colorful tables at the Fondren and Quarter locations herself. She hopes to have a new show of her work ready in a year.
In recent years, Cameron has overseen the opening of new Cups locations in Brandon and Clinton and beyond the Jackson metro, in Forest and Magee. Still, Cameron says, the company grows only when the time is right.
"We wait for the opportunities to come to us," Cameron says. "If we think it's a good fit, it's kind of like a marriage."
Even when she's not expanding her company, Cameron stays busy "picking the brains" of her young employees.
"They have great ideas, a lot of momentum and a lot of energy, and they need a place to put it," she says.
Increasingly, Cameron says, that place is Jackson. She's happy to see more young Jacksonians electing to improve their own community.
"The roots at home are really fertile, and they want to stay," she says.
Previous Comments
ID

143069

Comment

Janice rocks!

Author

Tom Head

Date

2009-01-25T23:26:32-06:00