Tuesday, February 1, 2011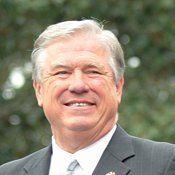 Gov. Haley Barbour praised a federal judge who ruled yesterday that the entire law to reform the nation's health-care system is unconstitutional.
"As surprised as some people in Washington may be by the court's ruling that the power of the federal government is limited, I am pleased to learn the Constitution still means what the framers intended," Barbour said in a statement yesterday.
The ruling is in response to a suit 26 states, including Mississippi, filed in response to the Obama Administration's passage of the Patient Protect and Affordable Care Act last year.
U.S. District Judge Roger Vinson of Florida ruled that Congress violated its authority by requiring all Americans to obtain health insurance or pay a fine. Instead of throwing out just one aspect of the law, Vinson ruled that the mandate could not be separated from the rest of the statue and struck down the entire law.
The Washington Post reported yesterday that The U.S. Justice Department is appealing Vinson's ruling to U.S. Court of Appeals for the 11th Circuit.
In a statement, the Obama administration criticized the ruling, calling it "judicial activism."
"Twelve federal judges have already dismissed challenges to the constitutionality of the health reform law, and two judges—in the Eastern District of Michigan and Western District of Virginia—have upheld the law," The White House reports.
Previous Comments
ID

161878

Comment

Reason.tv has a great video and debate on the commerce clause within the Constitution which ties in with forcing Americans to purchase insurance. Both sides present a reasonable argument. However, calling an unfavorable ruling "judicial activism" is a little much.

Author

jbreland

Date

2011-02-01T13:27:06-06:00