Wednesday, February 2, 2011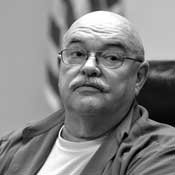 Inmate medical care is an unpopular business, at least in Hinds County. The Hinds County Board of Supervisors learned that lesson the hard way in January, when it found itself scrambling for a medical provider before its existing contract, with Jackson-based Reddix Medical Group, expired Jan. 31.
Reddix informed the county Nov. 4 that it would not seek a renewal of its $213,800 contract to provide medical care for inmates at the county detention center. By Jan. 25, when supervisors met to pick a new provider, County Administrator Carmen Davis had only found two other companies willing to submit proposals for the contract.
Supervisors postponed a vote on the contract, though. On Monday, Jan. 31, the board discovered at a special meeting that both proposals had fallen through.
As Dan Gibson, the county's facilitator for its inmate medical costs, explained, prison work is not particularly desirable for most doctors. "It's hard to find doctors to work in a prison, and if they do, they're going to price it well above market (rates)," Gibson said.
An earlier proposal from Inmate Medical Care Services, which Davis had recommended, collapsed after the company's participating doctors dropped out. Insurance company owner Matt Thomas, who had presented the offer, told the Jackson Free Press that his group submitted its offer to the county around Jan. 14. By the time the county met on Jan. 25 and postponed its decision, too many doctors had found other jobs, Thomas said.
Thomas said that Inmate Medical Care Services had no previous experience working with prisons, though individual doctors had worked with inmates before. The Jackson Medical Mall would have acted as the actual service provider for the group, he said.
Dr. David Williams, who submitted the second offer, rescinded his proposal without giving a reason, Gibson told supervisors.
In place of the two older proposals, Davis presented a new, costlier offer from Reddix. For $330,000, Reddix would offer a wider variety of services, including on-call access to a physician around the clock.
Davis said that she was able to negotiate Reddix's original proposed cost down from $363,000 to $330,000 annually. Still, the new Reddix contract would cost the county $116,200 more than its original $213,800 contract.
The increased cost reflects an increase in services, with Reddix proposing to offer an on-call physician around the clock, increase the availability of a gynecologist and provide psychological care not included in the county's current agreement.
Faced with the prospect of a gap in health care for prisoners, the board appeared bound to one choice.
Sheriff Malcolm McMillin said that he needed more time to review Reddix's new offer, having not seen it before the meeting.
"In this particular situation, I feel I've been backed up into a corner," McMillin said. "We didn't have this proposal when we had the other two."
"Remember that budget you're talking about is yours, because the Sheriff's Department doesn't have any money for more (registered nurses)," McMillin added. "I think this is an awfully big proposal here. It may be a good idea, but I'm certainly not going to agree to it without studying it."
After a recess, the board voted to approve the Reddix contract.
Davis asked Reddix to offer its recommendation for minimum medical staffing levels necessary at the jail. Reddix responded with a plan that would require the county to hire three new nurses but also cut six of the 11 medical officers on staff, and replace two bachelor's-level social workers with one master's-level social worker.
Neither she nor Reddix were officially recommending the staff reduction, Davis stressed to supervisors. The board voted to accept the company's suggestions for nurse positions and add one additional nursing position and create two more through attrition, when other medical officer positions become vacant.
County Budget Director Lillie Woods said adding the nurses without also reducing the number of medical officers would cost the county an additional $153,544 this year. Following Reddix's entire staffing recommendation, including cuts, would save the county $89,554, making the total cost increase of the new agreement $26,646.
Gibson, the county's facilitator for inmate medical costs, said the added staff and services could end up saving the county in the long term.
Additional nurses would improve the detention center's initial health screenings of inmates, Gibson said. The new agreement also includes psychiatric services that the county previously contracted for separately. With greater control over psychiatric services, the county could also save money through closer regulation of psychiatric medicines.