Wednesday, February 2, 2011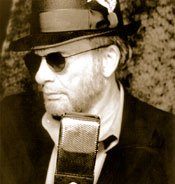 This past weekend, I attended Delta Night at Hal & Mal's, sponsored by Delta State University's Delta Music Institute. There is so much to know about the DMI. Open since 2003, it provides students with an opportunity to become educated in the technological, creative and business aspects of the music and entertainment industries. It also offers degrees, including a bachelor's of science in interdisciplinary studies (music and entertainment industry studies) and a bachelor's of arts in music (sound recording technology).
Beyond those offerings, DMI boasts a state-of-the art Abbey Road-esque (where The Beatles recorded) studio. The institute's staff includes some of the state's great musicians such as former Nashville songwriter Tricia Walker (who serves as DMI's director), Barry Bays (who has recorded with Jimbo Mathus, Dorothy Moore and Willie King), mastering and recording engineer Mike Iacopelli (who has recorded Aretha Franklin, Stevie Wonder and The Four Tops), and former Hal & Mal's general manager, Charly Abraham, who is now the DMI's music industry studies professor. For more information about DMI, visit http://dmi.deltastate.edu.
And now for the music. As usual, Jackson is hopping this week with awesome music.
On Wednesday, Feb. 2, join Bill and Temperance at Underground 119 as they perform bluegrass/Americana standards. Poets II has DJ Phingaprint every Wednesday, too. They kick off at about 9 p.m.
Thursday, Feb. 3, my good friend from The Pine Belt, Wes Lee, plays the blues lunch at F. Jones Corner, and Jesse Robinson serenades the lunch crowd at Lumpkin's. The performances are free; the food isn't. Be sure to tip for the crooners and your server. My favorite band, The Fearless Four, takes over Hal & Mal's, and it's Ladies Night at Ole Tavern. No cover and a possible free drink or two, ladies. Be sure to check that out.
Friday night, join one of Jackson's favorite rap artists of all times, Brad Franklin, aka Kamikaze, aka Kaze, at Dreamz JXN for "Can't Feel My Face Fridays." Larry Brewer performs at Jackson's newest venue, Brady's Bar and Grill (6720 Old Canton Road, Ridgeland) and Faze 4 breaks it down at Reed Pierce's.
Saturday, Feb. 5, Sherman Green and his smooth vocals lure the ladies (and a few fellas, I'm sure) to Suite 106. Doors open at 9 p.m.; the show starts at 10 p.m.; and the cover is $5. Alt-rockers Nonpoint melts some faces at Fire. Doors for that 18-and-up show open at 8 p.m. Tickets are $15.
From the '80s favorite family-band DeBarge, big brother El DeBarge, along with new R&B chanteuse Jazmine Sullivan and legend-in-the-making Chrisette Michelle, perform at Thalia Mara Hall. The show starts at 8 p.m., and tickets range from $37.50 to $47.50. Or get your church on at Cultural Expressions where they're hosting Gospoetry. And if you just want to get out of town, drive a little way to the Silverstar Casino in Philadelphia, Miss., and see Merle Haggard. Call 866-447-3275 or visit http://www.ticketmaster.com for tickets.
Check out the Howard Jones Jazz group at the King Edward Hotel for brunch that's "easy like Sunday morning." And later on in the day, jam with Mike and Marty at ToMara's from 4-9 p.m.
Have a great week, and if you see me out and about, don't walk away without saying hello!
E-mail music listings to music@jacksonfreepress.com.