Wednesday, February 2, 2011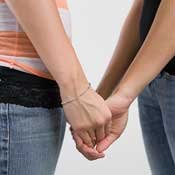 The Mississippi Coalition Against Domestic Violence is honoring National Teen Dating Violence Awareness and Prevention month by promoting healthy youth relationships to prevent teen dating violence.
The coalition reports that females ages 16 to 24 are more likely to be victims of dating violence than any other age group. Dating violence includes physical, emotional and verbal abuse. Abusive teens are also likely to continue their patterns of using violence and control in future relationships.
The organization encourages teens, their parents and the general public to call 601-981-9196 (toll free 1-800-898-3234) or visit http://www.mcadv.org to learn the signs of teen dating violence and strategies for prevention.