Wednesday, February 2, 2011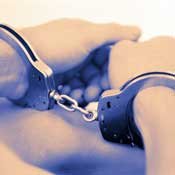 The House took up a controversial bill demanding that state and local law-enforcement officials request proof of residency status from civilians they suspect are undocumented immigrants. The version of Senate Bill 2179 that left the Senate two weeks ago also allowed citizens to sue local members of law enforcement for not enforcing the language of the bill—an issue that municipal and law enforcement advocates warned would cut into cities' funds and tie up vital law-enforcement personnel in court.
The House passed the bill, but sliced away the language that potentially put cities in legal limbo, inserting a provision allowing citizens to instead take a business to court for hiring undocumented workers—an issue Mississippi NAACP President Derrick Johnson touts as a more effective way to curtail undocumented immigration.
The House bill, passed 77-40, could have employers facing fines between $5,000 and $25,000 per undocumented employee for each day the employee works at the company.
But while senators, like Joey Fillingane, R-Sumrall, have little patience with criticism from municipalities trying to avoid lawsuits against their police officers, they offer full sympathy to businesses, saying legal suits could easily bankrupt them and drive businesses from the state.
Both versions of the bill mandate state and local police request proof of residency status from people they suspect are in the country illegally when police are inquiring on other matters, such as traffic stops. A federal judge put a hold on similar language in an Arizona bill passed last year, arguing that immigration enforcement is the duty of the federal government, not states.
Face-to-Face with Murder
Penalties for violating the state's open-meeting laws could increase under HB 314, which the House passed last week. The bill moves financial penalties onto the wallets of individual violators as opposed to the governing entity, such as a city council or county board of supervisors. Penalties include up to a $500 fine for the first offense and up to a $1,000 fine for the second offense.
Plantersville Democrat Rep. Steve Holland, chairman of the House Public Health Committee, remains a staunch enemy of Medicaid's face-to-face policy and complains that the travel places an unnecessary burden upon beneficiaries with tight work schedules. With his vote, the House Medicaid Committee passed HB 1359, which removes a longstanding requirement that Medicaid beneficiaries recertify their state Medicaid service in a face-to-face meeting or interview with a Mississippi Department of Human Services official. The bill, if it survives the Senate and the governor's veto, will allow recertification for Medicaid services through the mail.
The House Judiciary A Committee passed a bill last week making attempted murder a criminal offense carrying penalties of 20 years to life in prison on conviction. Jackson Republican Rep. Bill Denny's House Bill 1340 will give prosecutors a new tool to give longer sentences to violent offenders, including domestic abusers, who "design and endeavor to commit an act, which, if accomplished, would constitute an offense of homicide … ." Under current law, the best prosecutors can do in a non-lethal situation is to use an aggravated assault charge, with penalties of up to 10 years. The proposed law proscribes life sentences in the case of the attempted murder of a law officer or fireman.
Abortion Back
Senate floor action this week was slow, compared to work over in the House, and much of the legislation that got through last week was political in nature, like the controversial immigration bill changed in the House. Senators passed Senate Bill 2498, "Mississippi Child Protection Act of 2011," which, among other things, makes possible a lawsuit against anyone who helps a minor obtain an abortion. "No person shall intentionally cause, aid, or assist a minor under the age of 18 to obtain an abortion without (parental) consent," the bill states, and makes anyone engaging in the behavior "civilly liable to the minor and to the person or persons required to give the consent or consents under (state law)." The bill does not take into account that the legal age of consent for sex in Mississippi is 16.
If passed, the bill will also force any physician who performs an abortion on a minor younger than 14 years of age to preserve fetal tissue extracted during the abortion, and submit the tissue to the Mississippi Department of Public Safety's Bureau of Investigation.
A second bill fresh off the Senate floor last week, SB 2617, mandates all physicians who perform abortions in abortion facilities (Mississippi only has one) to be board certified in obstetrics and gynecology. Planned Parenthood Southeast Inc. Regional Public Policy Director Felicia Brown-Williams points out that the state "already requires that abortion providers have experience with OB-GYN care," and that state law "also requires that any abortion facility … have a written transfer agreement with a physician with admitting privileges at a local hospital."
Brown-Williams said legislators are misplacing their priorities.
"Mississippi legislators should be focusing on real sexual-health issues like the teen birth rate, (sexually transmitted infection) rates and infant mortality," she said in a statement. "If legislators actually cared about reducing the number of unintended pregnancies and the need for abortion in Mississippi, they would focus on increasing access to affordable contraceptives and pass legislation in support of comprehensive sex education."