Thursday, February 3, 2011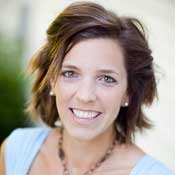 Artist Christy Henderson has been busy creating artwork and jewelry that explores the theme of love for Valentine's Day.
On Friday at circa., Henderson will showcase her new pieces, which include personalized leather bracelets, and a mixed-media series titled "Love Birds" on canvas.
"Valentine's Day is a big time for me to bring in a lot of ideas and really focus on couples and love," she says.
The Winona native works out of her Flowood home and often creates pieces inspired by her family: her children--Rachel, 13, McKenzie, 10, and Regan, 7--and husband, Chip, pastor of Pinelake Church. She attributes her strong faith in God as a motivation for creating work that gives others hope.
Henderson uses a variety of found objects, such as construction materials and pieces of fabric, to create her work.
"Art is like a treasure to me. It is a gift that my creator allows me to open up and play with every time I step into my studio," she says on her website. "It is healing; it is fun; and it is worship. It is a trip down memory lane. It is a glimpse into what my soul longs for. It is my expression of love, passion and hope that fills my heart."
Henderson also showcases her work at several local galleries including One Blu Wall Gallery in Fondren and Southern Breeze Gallery in Ridgeland.
The Jackson Free Press hosts Valentine's Date Night at circa. (Urban Artisan Living) (2771 Old Canton Road) Friday from 5 p.m. to 9 p.m.; free. The event features food from Bon Ami, wine and champagne, and music by Pam Confer and Jazz Beautiful. Bring a canned good to donate to Stewpot Community Services.