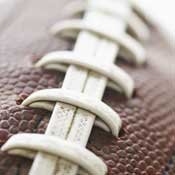 With Valentine's Day rapidly approaching, brave the weather and head to circa (2771 Old Canton Road) for Valentine's Date Night tonight at 5 p.m. for inspiration and gifts. The Jackson Free Press is the sponsor of the event which includes catering from Bon Ami, wine, champagne, artwork by Christy Henderson and music by Pam Confer and Jazz Beautiful; free. Complete your date night with a trip to the Russell C. Davis Planetarium (201 E. Pascagoula St.) to see "The Girl Who Kicked the Hornet's Nest" at 8:50 p.m.; $9. If you're' in the mood for some late-night entertainment, head to Martin's (241 S. State St.) afterward to see Frank and the Meltones with Danny Choctaw and the Death March. For a list of the area's hottest weekend events and entertainment, check out the JFP Music Listings and theBest Bets pages.
On Saturday, bundle up and head to Mayes Lake at LeFleur's Bluff (115 Lakeland Terrace) at 8 a.m. for The Jackson Audubon Society's Family Bird Walk. An experienced Audubon Society Member will lead the walk. and participants should bring binoculars, water, insect repellent and a snack; $3 car entrance fee. After the bird watching, take the kids to the Mississippi Children's Museum (2145 Highland Drive) at 10 a.m. for Celebrity Story Time where a local celebrity, such as Malcolm White, Marshall Ramsey or Luis Bruno will read to children throughout the day. For more information, call 601-948-4725.
Support a good cause on Saturday night and attend the Bacchus Ball at the Country Club of Jackson (345 Saint Andrews Drive). The ball starts at 7 p.m. and includes a Creole cocktail buffet, live and silent auctions, and music by 14 Karat Gold. The costs are $125 for seated reservations and $250 for unseated reservations. All proceeds benefit the Diabetes Foundation of Mississippi. To make a reservation, call 601-957-7878. If you need more options, the JFP Events Calendar has you covered.
On Sunday, get your game face on and head to any one of several local venues showcasing Super Bowl XLV, including: The Sportsman's Lodge (1220 East Northside Drive, Suite 1000); Pops Saloon (2636 S. Gallatin St.); The Bulldog (6111 Ridgewood Road); or Time Out Sports Cafe (6270 Old Canton Road). For a complete list of local restaurants and catering ideas for your at-home game party, check out JFP Restaurant Listings and the Menu Guide.
Is something missing? To make sure your event is listed on the JFP calendars, send the information to [e-mail missing] or [e-mail missing], or add your event yourself. It's easy!