Wednesday, February 9, 2011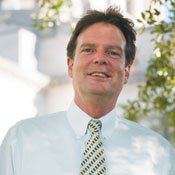 Mississippi would become a reservoir for carbon-dioxide storage under Senate Bill 2723 and House Bill 1098--both of which survived their respective Oil, Gas and Other Minerals committees this month.
If passed, the bills will allow oil companies to inject concentrated carbon dioxide into non-productive or exhausted oil and natural gas wells with permission from the land's owners. In theory, the concentrated gas should fill the depleted reservoir and squeeze any remaining oil or gas to within reach of a pump. Utility companies' coal-burning power plants would supply the carbon dioxide, which they will capture through a new reclaiming process, akin to the process planned for the coal-burning power plant in Kemper County.
Mississippi Sierra Club Executive Director Louie Miller argues that the technology is untested and represents a health risk. "That's a lot of crap to pump under the ground, and they don't know where it's going to go. And they're going to let the Oil and Gas Board oversee this," Miller said. "It's total complete nonsense."
In 2009, the U.S. Environmental Protection Agency classified carbon dioxide as a pollutant worthy of regulation, due to its heat trapping and potentially climate-changing abilities. But Miller said the science behind carbon sequestration is not a proved technology, and that carbon dioxide could "bubble back up" to the surface, reversing the positive benefit of carbon removal and posing a risk to property and people.
The U. S. Government Accountability Office said that the threat of lawsuits would likely stifle the field of carbon sequestration.
"Stored (carbon dioxide) could migrate underground and endanger underground sources of drinking water, leading to liability under the Safe Drinking Water Act for the party responsible. According to EPA, (carbon dioxide) migration into drinking water can cause the leaching of contaminants, such as arsenic, lead and other compounds, into the water. (Carbon dioxide) migration could also result in changes in regional groundwater flow and the movement of saltier fluids into drinking water, causing its quality to degrade," the September 2008 GAO report stated. It added that electric utilities and oil and gas company stakeholders remain leery as to who would be responsible for the resulting damage years after a carbon repository is capped.
Stored carbon dioxide "could also migrate beneath adjacent lands," and could possibly interfere with "the adjacent mineral owners' abilities to extract (mineral) resources, and (that) the injection well's operator could be held liable for nuisance, trespass or another tort," the report states.
Mississippi's twin bills, in their current form, legally hold the landowners responsible in the event of long-term groundwater contamination or other consequence. It also sets up a $2.5 million Carbon Storage Fund to finance legal damages should local well water become fizzy and undrinkable.
The bills also imply that not every property owner must be a willing participant to having a sequestration chamber under his or her home. Lines 274-278 of both bills make possible approval of reservoir storage if "a majority interest, as provided in this chapter, (has) consented to such use in writing." That language, Miller said, means not all landowners have to be onboard with the prospect of a carbon well to have one in their backyard.
The argument could generate opposition this year as eminent-domain issues command the news. The Mississippi Farm Bureau Federation successfully passed a ballot initiative that, if approved by a majority of voters during the November election, would restrict government's use of eminent domain to public projects such as road and bridge construction. Farm Bureau spokesmen Greg Gibson and Mark Morris did not return phone calls.
Rep. Brandon Jones, D-Pascagoula, said the bill could generate new revenue for the state and help utility companies manage carbon output into the atmosphere.
"We have anywhere from 3,000 to 4,000 existing jobs that are connected with oil recovery in Mississippi, and obviously this bill is attractive from that standpoint in that is has the potential to revitalize this industry," Jones said. "Industries ... are trying to find out what to do with (carbon dioxide), and this will create a format whereby carbon can be stored."