Wednesday, February 9, 2011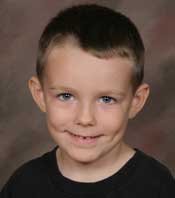 On a cold afternoon two weeks before Christmas in 2009, Laurel resident Lori Key stood outside her home like she did every day and waited for her son, Nathan, to get off his school bus. As the bus pulled up in front of her house, several cars came to a stop behind it, as is required by state law. Then, one of the drivers behind the bus, Dominic Gebben, 23 at the time, whipped around the bus quickly and, in the process, hit Nathan. Gebben then fled the scene. Nathan Key died shortly afterward.
Soon after Jones County deputies captured him, prosecutors charged Gebben with culpable negligence manslaughter. In June 2010, a jury returned with a guilty verdict and sentenced him to 22 years in prison.
Until now, prosecutors have used various statutes, such as aggravated assault and manslaughter, to prosecute drivers who have defied school-bus laws and hit children. The attorneys have used these statutes with varying degrees of success. Jones County prosecutors successfully tried Gebben for culpable negligence manslaughter, a felony, but his actions were on the extreme end of the spectrum: He killed Key and fled the scene afterward.
Currently, Mississippi law does not contain any language that pertains directly to the penalties for hitting a child who is disembarking a school bus. State school-bus safety law (Section 63-3-615) only states that drivers must stop behind a stopped school bus that is receiving or discharging children. The law provides fines for violators from $200 to $500; it also states that the violator may be imprisoned for no longer than one year, if at all.
In the 2010 legislative session, Sen. Chris McDaniel, R-Ellisville, introduced Nathan's Law. The bill created a specific felony provision for offenders who pass stopped school buses and, in doing so, hit children.
The bill proposed a 15-foot buffer zone around school buses, making it illegal for bus drivers to talk on cell phones while driving and creating school-bus safety classes for students. The Senate unanimously passed the bill and transmitted it to the House.
The bill went to House Judiciary A Committee, chaired by Rep. Ed Blackmon, D-Canton. The committee members then made proposed changes that, according to McDaniel, would have weakened existing law.
McDaniel did not agree with the House's amendments to the bill, so he called a conference. Six legislators were in the conference, McDaniel and Blackmon among them.
"Representative Blackmon was very reluctant to cooperate with us. He was just not inclined to negotiate," McDaniel said.
McDaniel said he continued to support the bill because the Key family wanted to honor their son. According to McDaniel, all that was left was for the two houses to draft their compromised, agreed-upon bills, send them to the other side of the Capitol and pass them.
The House, however, sent the Senate the bill with changes that, if enacted, would have weakened existing state law. While the House's version increased the maximum fine for passing a bus by $250 (up to $750), it removed the minimum fine of $200, which had been Mississippi law for almost 40 years. McDaniel said that these changes were not expected.
The House bill also removed Nathan's Law's most important feature: the specific felony provision for offenders who hit a child while passing a bus. Under the House bill, prosecutors would have had to refer to Mississippi's aggravated-assault statute.
"That was the breaking point," McDaniel said. "District attorneys all across the state have told me that they cannot get prosecutions under that aggravated-assault section."
Ultimately, Nathan's Law died in the 2010 session.
McDaniel re-introduced the original bill this year, and the Senate passed it.
The House has also passed a version of the bill—the exact version that it sent back to the Senate last year—that, if passed, will weaken existing law. McDaniel said that bill will likely go to conference in March.
In January, Rep. Earle Banks, D-Jackson, said he didn't see a need for the Legislature to create a specific felony provision for hitting a child because of existing state law.
"We already have criminal statutes to take care of all those situations. How much of a penalty do they want?" he asked.
During a press conference at the Capitol last month, Nathan Key's mother, Lori Key, spoke out against the House bill, calling it "insulting to her child."
Blackmon defended his bill in January, telling the Associated Press that regardless of a specific felony provision, a person who killed a child while passing a school bus would likely face felony charges.
House Judiciary Vice Chairwoman Angela Cockerham, D-Magnolia, deferred questions about the bill to Rep. Blackmon who did not return several calls for this story.