Thursday, February 10, 2011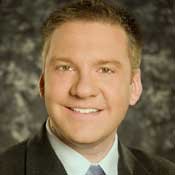 Ken South takes pleasure in seeing the annual Mississippi HeARTS Against AIDS benefit grow. The benefit, which takes place Saturday at Hal & Mal's, features a silent art auction, live entertainment and food. Since 2007, the auction has taken place in an outdoor tent to accommodate the event's rising attendance.
"We've had to get a bigger tent just about every year," South says.
South joined HeARTS Against AIDS in the fall of 2002, when friends encouraged him to attend a committee meeting. After assisting the group's publicity campaign that year, he led the effort the following year and gradually rose through the ranks. South says he knew relatively little about HIV/AIDS before joining HeARTS, and his time with the group has proven to be an education.
Since 1993, the organization, which has raised more than $900,000 to date, gives grants to groups working to raise AIDS awareness and focuses particularly on requests for funding specific capital and client services.
"The people that are involved are extremely dedicated to the cause," South says. "It's just a great group of people."
Since 2008, South has served as president of the all-volunteer nonprofit. He leads planning of HeARTS' multiple programs, which also include a holiday gift-wrapping fundraiser and The Red Party, an annual charity dinner.
South, 40, grew up in Natchez and attended Jackson State University, graduating in 1993 with a bachelor's degree in meteorology. After chasing broadcasting jobs for a little over a year, he settled in at local CBS affiliate WJTV as a weekend meteorologist and weekday reporter.
Now the station's morning meteorologist, South wakes up at his Fondren home at 2:45 a.m.--a "hard schedule to get used to," he admits.
This is South's last year as HeARTS president, but not his last with the organization.
"I'm just going to step back and not be in leadership position, but I'll always be involved with HeARTS," he says.
Also see: Local Art, Open HeARTS