Friday, February 11, 2011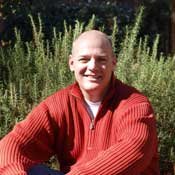 Jim Wilkirson has gone to extreme lengths to ensure that adults stop acting their age. As the special events coordinator for the Mississippi Children's Museum's "Ignite the Night" gala, Wilkirson is helping bring magicians, jugglers, an Elvis impersonator, party favors and 17 door prizes to Saturday's event.
"It's an all-adult party. It will be the first time that adults can get in there and play in all the exhibits with no kids watching them," he says. "By the time you add some alcohol and some really good food, it should be an amazing night."
The fundraiser will help finish paying for the museum--which opened in December--and fund future exhibits. In addition to exploring the existing exhibits, attendees will have the opportunity to dress in costume and strike a pose in the photo booth, make candy party favors for their children, get Henna tattoos and meet local celebrities such as Gail Pittman. Close to midnight, the museum will unveil a surprise.
The Jackson native says he hopes adults develop a greater appreciation for the museum, which is a cultural and economic boon to the city.
"It's a casual event, we want everyone to climb and go through and experience everything," he says. "It's going to be a great time, there are not a lot of parties like this. We want adults to know that it's fine to act like kids."
Wilkirson, 47, has spent the past 15 years coordinating special events for local nonprofits and organizations. He lives in Jackson with his wife, Audrey, and their three children. He is the owner of the event planning company Jim Wilkirson Designs/Leslie James LTD.
"Ignite the Night" gala is Saturday, Feb. 12, at the Mississippi Children's Museum (2145 Highland Drive) starting at 7:30 p.m. Tickets are $100 and available until 5 p.m. today. To purchase tickets, call 601-981-5469.