Tuesday, February 15, 2011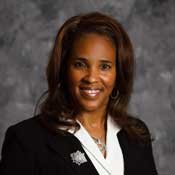 Carla Palmer-Allen knows that perseverance eventually pays off. Last month, the Jackson native became the first African American to serve as president of the Jackson Association of Realtors, a 1,500–member organization that advocates and provides information for area realtors.
"It's such a honor, especially to be elected by my peers," she says. "… It's a continuing legacy of hard work and dedication to this profession."
Palmer-Allen has spent the past 21 years working in the real estate industry. She graduated from Jackson State University where she earned her bachelor's degree in finance, and 10 years ago, she founded CPA Realty in Ridgeland. At CPA, she specializes in residential sales in the metro area. She also serves as a federal district coordinator for U.S. Rep. Bennie Thompson and travels to Washington, D.C. twice a year to educate lawmakers on issues facing Jackson's real-estate market.
Currently, Palmer-Allen is lobbying lawmakers to keep mortgage interest deductions for homeowners, which the new Republican House is proposing to cut.
"It's one of the single most important aspects of home ownership—the fact that you are able to use that as tax write off," she says.
Palmer-Allen currently lives in Ridgeland, where she also serves as a board member for the Ridgeland Chamber of Commerce.
Previous Comments
ID

162089

Comment

Congratulations Carla! Glad to see you are working to keep the American dream of homeownership alive.

Author

chambliss65

Date

2011-02-15T14:21:19-06:00
ID

162101

Comment

I met Carla Palmer Allen many years ago through the First Lady of Jackson, Kathy Johnson. They worked together in the banking industry. When I was introduced to Carla, Kathy Johnson said that Carla was "destined for greatness". She went on and on about her dedication, her strong work ethics and her kind supportive spirit to others. Carla's accomplishments come as no suprise to me. She laid the ground work for good things to happen. Congratulation, Carla and always know how very proud of you I am.

Author

justjess

Date

2011-02-15T19:08:44-06:00
ID

162115

Comment

Congratulations.. a well-deserved recognition. And I might add, she is also a graduate of Lanier High School. Go Bulldogs!

Author

833WMaple

Date

2011-02-16T10:05:55-06:00