Wednesday, February 16, 2011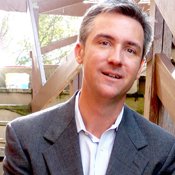 Quentin Whitwell will take his seat as Ward 1 Jackson city councilman after winning the majority of votes in yesterday's special election.
Preliminary totals from the Hinds County Election Commission show that Whitwell received 89.3 percent of the vote over his opponent Patricia Ice.
Whitwell said this morning that he did not know when he would be sworn into his new position, but will hopefully take his seat before Tuesday's council meeting.
Whitwell, 38, replaces former Ward 1 Councilman Jeff Weill who vacated his seat to served as Hinds County Circuit Court Judge. Whitwell is a managing partner with the media and political advising company Meadowbrook Strategies. He earned his bachelor's degree from the University of Mississippi in 1995 and law degree from the same university in 1998.