Friday, February 18, 2011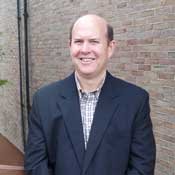 Mississippi Public Service Commission candidate Charles Barbour said his run against the Republican incumbent in the August primary isn't any of his uncle's business.
Charles Barbour is the nephew of Gov. Haley Barbour, a potential 2012 presidential candidate and chairman of the national Republican Governor's Association. He said his uncle wielded no influence over his desire to unseat Lynn Posey, a newly converted Republican who just recently received his uncle's blessing for crossing over into the GOP fold.
Charles Barbour said he made his decision years ago, prior to Posey's party switch.
"I ran four years ago, and my opponent got 50.6 percent (of the vote), I think. It was really close," Barbour said. "I haven't spoken to (Haley) about this race."
The younger Barbour attended Yazoo High School after spending his elementary school years at Yazoo's St. Clara Catholic School. He graduated from Ole Miss in 1984 with a bachelor's degree in criminal justice, but spent most of his adult life as a member of the National Guard. He retired from the Guard in 2007.
Barbour won a seat on the Hinds County Board of Supervisors in 1999 and spent two terms on the board before choosing not to run in the last election. Barbour has no plan to dodge politics, however. Already, he said he intends to transfer his conservative penchant for discouraging taxes to ratepayers' monthly power bills.
"If the power companies want a penny from the people, they'll have to show that that's the only way to make whatever they need to happen to happen," Barbour said.
He said, for example, that he would not have voted to allow Mississippi Power Company to charge ratepayers for a new coal-burning plant currently under construction in Kemper County, despite his uncle being a stalwart fan of the plant.
"I was the president of the Hinds County Board of Supervisors while (Haley) was a lobbyist. We never had a political discussion in my eight years on the county board. He does his thing. I do mine," Barbour said.