Friday, February 18, 2011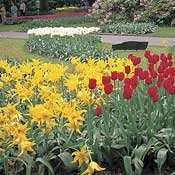 Ditch the office this afternoon and enjoy the early spring-like weather. Then, at 5 p.m., head to Lemuria (4465 Interstate 55 N.) at 5 p.m. where Joseph O'Conner signs copies of his book "Ghost Light" (Farrar, Straus and Giroux, 2011, $25) with a reading at 5:30 p.m., or grab the kids when John Bemelmans Marciano signs copies of "Madeline at the Whitehouse" (Viking Juvenile, 2011, $17.99) at what time?. If you need to let go and laugh after a long week, see The Cowboy Comedian, where Skip Guidry and Dane Faucheux perform at the Black Rose Community Theater (101 Black Street, Brandon). Show times are 8 p.m. and 10 p.m. and tickets are $20. To purchase tickets, call 601-825-1293. Check out the JFP's Best Bets page to begin your search of things to do.
Several live musical performances are also in store for tonight: Jerekus Singelton is at Hal & Mal's; Memphis Blues at Underground 119; and Sherman Lee Dillon and the Mississippi Sounds at F. Jones Corner. For more music options, visit JFP Music Listings.
On Saturday, head to the Mississippi Museum of Art (380 S. Lamar St.) for the opening of the fabulous new exhibit: "The Orient Expressed." The museum has special events all day including drum performances, gallery talks and traditional Japanese dance. Afterward, grab a megaphone and attend the "Stop the Violence Rally" at the Battlefield Park at 1 p.m. The rally is to raise awareness about crime prevention, and features food and a free hip-hop concert. Support another great cause and attend Wild Pursuit for the Cure at the Country Club of Jackson (345 Saint Andrews Drive) at 7.p.m. The fundraiser for the Leukemia and Lymphoma Society features food, auctions and music by The Chill. Tickets range from $100 to $225 for couples. To purchase tickets, call 601-956-7447. For even more event options head to the
JFP Events Calendar.
Sunday, enjoy a late brunch or lunch at a local restaurant such as Mimi's Family and Friends, Lumpkin's BBQ or BRAVO!. Then head to Fenian's at 2 p.m. for the Jackson Irish Dancer's Mostly Monthly Ceili; free. For dining options every day, see the JFP Restaurant Listings and the Menu Guide.