Friday, February 25, 2011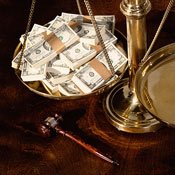 Howard Industries faces a $2.5 million fine after pleading guilty Thursday in U.S. District Court to conspiracy to violate immigration laws in connection with the country's largest workplace raid on undocumented immigrants.
In August 2008, federal immigration agents detained more than 600 undocumented workers at Howard Industries in Laurel. The majority of those workers have since been deported, the Associated Press reported yesterday.
The company had previously denied knowing that they had hired undocumented workers. Howard Industries Resource Manager Jose Humberto Gonzalez was the only executive charged in the case. Mississippi Immigrant Rights Alliance Executive Director Bill Chandler said In September 2009 that Gonzalez's indictment highlighted the unbalanced enforcement of federal immigration law because hundreds of workers faced deportation while the majority of executives did not face any charges. Gonzalez pleaded guilty in December 2009.
Also see: Immigrant Rights Alliance says Enforcement Unbalanced