Friday, February 25, 2011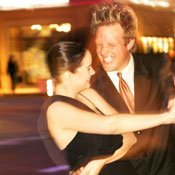 Start the weekend after work today with a trip to the Arts Center of Mississippi Arts Center (201 E. Pascagoula St.) and take in "Lena Horne: Her Influences, Her Life & Her Legacy" before it comes down next week. If museums aren't your thing, check out an indie movie at the Russell C. Davis Planetarium (201 E. Pascagoula St.) in the same complex, or take in a performance by Grammy-winner Pinetop Perkins at Underground 119 a few blocks away on President Street. Not sure where to start your weekend plans? Head straight to the JFP Best Bets page for ideas.
While this early spring weather holds out, get yourself outside Saturday morning and stock up with the season's fresh produce at the Mississippi Farmer's Market on High Street. Then, while you're in the neighborhood, go check out the Gem, Mineral, Fossil and Jewelry Show at the Mississippi Trade Mart. Admission is $5, $3 for children. For a truly unique experience, head to the Farish Street Baptist Church (619 North Farish Street) for the Black History Month Expo: An African Market for ethnic food, vendors, artists, artisans, performers, storytellers, quilters and dancers. Doors open at 10 a.m. If you're in love with all those peculiar sounds of music on vinyl, head to 4 the Record at North Midtown Arts Center (121 Millsaps Ave.) instead. Anytime you need help finding something to do, check out the JFP Events Calendar. To find happenings for a specific day, click on View Events by Month at the top of the page, then on the date in the calendar.
If the day's events haven't worn you out, go put your party duds and head out for one of the many live music performances in the area Saturday night. At 7:30 p.m., head to circa. (2771 Old Canton Road) to hear George Winston play while also helping to raise money for Mississippi youth. Tickets are $100, an includes an after-party at 9:45 p.m. Don't for one minute believe that's the only music worth hearing, though. The JFP Music Listings has nearly two dozen options, from Hal & Mal's 26th Birthday party to Gospoetry at Cultural Expressions, jazz, blues, rock 'n' roll and the Mississippi Orchestra at Thalia Mara Hall.
After all that, take time to relax Sunday morning with brunch at one of the area's many local restaurants. Combine food and music at the King Edward Hotel, Sophia's or Fitzgerald's. Anytime you're in the mood for someone else's cooking, you won't find a better place to begin than with the JFP Restaurant Listings and the Menu Guide. If you can't find what you're looking for here, chances are it just doesn't exist in the area. Happy weekend, y'all!
Is something missing? To make sure your event is listed on the JFP calendars, send the information to [e-mail missing] or [e-mail missing], or add your event yourself. It's easy!