Monday, February 28, 2011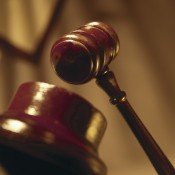 Taxpayers will no longer pay the fines public officials incur when they violate the state's open meetings law. Gov. Haley Barbour signed the revised law on Feb. 24.
Senate Bill 2289 which originated in the House, requires individuals to pay a maximum of $500 fines for violations on the first offense and $1,000 on the second offense instead of the public bodies they represent, as the law previously stated. 

The state's Open Meetings Act requires all state and municipal bodies to hold open meetings on public matters, and to provide meeting minutes and notification of meeting times.
The revised law goes into effect July 1.