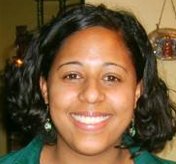 Zakiya Summers knows what's happening at the Jackson Medical Mall. "Call us the landlord," Summers said as she described her role at the Medical Mall. As the internal relations coordinator of the mall, she works on news releases for the tenants, coordinates events, works on problem solving and even gives tours of the facility.
Summers, 28, is spreading the word about the developmental status of the Medical Mall. Two major projects are underway.
An 18,000-square-foot flagship grocery store, Save-A-Lot, is coming that will be "a supermarket all on its own." Specifically, on-site nutritionists will teach the community how to get the most out of healthy food. They will teach how to cook and buy healthy foods as well as distinguish healthy versus non-healthy food. Also, the American Medical Response ambulance headquarters will occupy a 25,000-square-foot space.
Both projects are estimated to finish by early August, Summers said.
Growing up in West Jackson, Summers attended Jim Hill High School. "Often times, West Jackson has a bad reputation, but there are good homegrown folks in West Jackson," Summers said. She went on to the University of Missouri where she worked on her bachelor's in broadcast journalism in 2005 and then used that experience to work as a news producer in South Bend, Ind.
"I got very homesick and very tired of all the snow," she said. That spurred her return to West Jackson. "God was good, and he provided me a job with WLBT. It was only a phone interview, too." From 2006-2009, she was the morning news producer for the 5 a.m. news show. Then, she started working full time at the Medical Mall in February 2009.
In addition, Summers owns her own event planning and public relations service, Lady Godiva Productions. Her company has worked on fashion shows and silent auctions, but her largest project is organizing the Mississippi Sports and Fitness expo, which will be at Smith-Wills Stadium Aug. 6. The event includes a children's playground, fireworks and "the largest Zumba Showcase," featuring the Latin-dance-inspired fitness craze.
Summers fully believes that the new generation of Jacksonians will make a difference and that the city has a lot of potential. She describes Jackson like a "diamond in the rough--one that hasn't been shaped or formed."