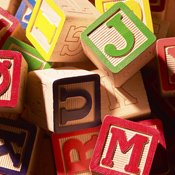 A new advisory committee calls on Mississippi to establish intervention programs for children with autism or suffer higher costs as autism sufferers enter adulthood.
State legislators created several advisory committees to study children's mental-health issues this year. This is the first step in a process that should have happened long ago, said Pam Dollar, director of the Mississippi Coalition for Citizens with Disabilities' Mississippi Parent Training and Information Center.
"We're actually way behind in terms of learning how to deal with children's mental-health issues," said Dollar, who is also co-chair of the advisory committee. She added that reported incidents of autism had increased considerably within the last few decades in Mississippi.
The 2007 legislative task force report, "Caring for Mississippi Children and Families with Autism," estimated that Mississippi has almost 5,000 children ages 3 to 21 with autism spectrum disorder. The report also estimated that inaccurate diagnosis and reporting resulting in an under-identification of cases of ASD in the state. Dollar's committee stated this month that it believed the number of autism incidents had increased to 8,139, which represents a 368 percent increase within the past decade.
Dollar, whose son Watson was diagnosed with autism at age 2, said the state's public-school system and mental-health system are woefully behind in offering the kind of early childhood treatment necessary to offset some of the worst symptoms of the disease.
Autism spectrum disorder carries a host of potentially debilitating symptoms, including the inability to communicate on a functional level with strangers, potential employers and even loved ones. It can also include the inability to interpret subtle communication devices like sarcasm. More severe symptoms, which often manifest at an early age and threaten to set a child on a path of fear and alienation, include a preference to interact with inanimate objects rather than people.
A July 4 report in the Archives of General Psychiatry suggests that environmental factors may be just as much an influence on the occurrence of ASD as genetic factors.
Whatever its cause, Dollar said autism in the state has the potential for devastating costs to families and taxpayers if not treated early,. Young, untreated sufferers grow into generally unproductive adults. Many children end up spending adulthood with their parents, or fall into the state's prison system or its already overwhelmed mental-health system.
"Without the proper intervention--either as preschoolers or within the school system--this population has little chance of gaining independence or becoming contributing members of society," the July study states. "Few resources exist in Mississippi to help these children transition out of school and into adulthood, and as a result, they tend to drain money from state and local coffers instead of contributing to them."
The committee report calls for establishing a full-time state autism coordinator within the Mississippi Department of Mental Health, and establishing minimum standards for early childhood intervention. The Committee also calls for the state to identify a point person within the Mississippi Department of Education and another within the Mississippi Department of Vocational Rehabilitation to strengthen the transition process for ASD children exiting public schools and entering adulthood.
The committee estimates its strategies will cost the state $120,000 annually, and recommends the state establish each strategy by July 1 2012.