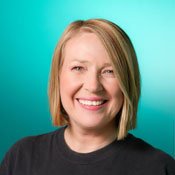 One night when I was a teenager, a terrified woman showed up at our front door. "Help me," she begged, crying and looking over her shoulder toward the house across the street. "He is angry. He is beating me. He might kill me."
He was her husband, and he happened to be my cousin. We weren't especially close, but the couple happened to move in across the street in our subdivision. She had also taught me math, and was rather brilliant at it, instilling in me an appreciation for math (and logic) that has never left me. But even in the classroom, she always looked ready to bolt out of the room; she was nervous and fidgety, delicate and feminine and breakable.
When she banged on the door, I looked at her tear-stained face and felt like I understood why she always looked a little scared.
Thinking about her this morning, I can't remember what my mother did, or if we helped her in any significant way. I was probably shooed back into my room.
But I still remember her face and her telling me that my cousin might kill her. I also remember instantly understanding that she was desperate and had no real place to turn.
I remember instances when my mother tried to manage one of my dads on a drunken rampage that could end up hurting one of us. I remember one of those dads, my stepfather, telling me how his own father had abused him. I remember feeling trapped myself in a relationship with an explosive man. I remember limping on a sprained ankle for weeks after he pushed me backward through a closet door during one of his rages.
I remember fearing all of those men at times. I also remember loving the men who did those things to me and to my mother.
I also remember being raped by a fellow high-schooler and knowing that no one would believe me if I tried to do anything about it. So I didn't, carrying the memory of being pinned down, my screams muffled by his hand over my mouth, inside me for years after I fled the state, only finding catharsis after I wrote about it years later in a faraway northern city.
My memories don't stop there. I vividly recall growing up in a state, and in a nation, where the ignorant responses to domestic abuse, or sexual assault, have way too often been: "Why won't she leave?" "She probably asked for it." "Look at the way she dresses." Or the worst possible one: "Well, boys will be boys."
Now that I've come to terms with the abuse in my family and life, forgiving my very-broken daddies and then later myself for trusting a rapist, I am able to step back and acknowledge that we have a much larger problem than a few, or even many, abusive males in too many of our lives. (Yes, women abuse, too, but not nearly as often as men.)
As with many crimes, we have a societal problem. Too many people want to stay across the street and point to the evil over there somewhere. And what can we do about it anyway, they ask. She won't leave him anyway, blah, blah. Many go even further: blaming her for causing it in the first place whether because she "nagged" him too much or because she dared to look sexy in public. They are men, you know. And some even cite the Bible as an excuse, as if a God we'd want to worship would condone such evil actions.
This societal whitewashing of serious crimes—that are about power, experts tell us—is a huge reason they are such an epidemic in our state and beyond. Broken men, many of them abuse victims themselves, aren't stopped by those who love them, and often they are egged on (or pardoned later on; ahem, Gov. Barbour). And then, as you'll read in Ronni Mott's cover story this week (starts page 12), even those charged with pursuing criminals and making our world safer too often blame the victim equally for what happens to her.
When good people do nothing, we create a perception that these kinds of crimes are here to stay, that they are OK, that they are impossible to stop. We also send the worst kind of message about men when we fear speaking up about abuse: We make it sound like all men are abusers when, in fact, abusers are abusers. And everyone, of both genders, is a victim of these abuse cycles.
The good news is that, these days, research is showing us how to change these abuse cycles, and hero-experts like Sandy Middleton, profiled in Ronni's story, are teaching and advocating systemic change. We now know how to stop a man or a woman from becoming a really violent batterer if we can catch it quickly enough and get them into a batterer's intervention program. But the key there is: catch it quickly enough. That means not waiting until he has sent her to the hospital; it means reaching out to your loved ones before it gets that bad so that you can save lives and families. It means listening and believing when a victim tells you about abuse or shows physical signs of it. And it means taking crimes against women as seriously as any other kind.
It also means doing your part to change societal views of domestic and sexual abuse. Challenge any uninformed statement about abuse (the answer to "why does she stay?" is "because he is most likely to kill her when she leaves"). And never degrade the male gender with a statement like "boys will be boys."
It is a tough row to hoe, though. I gave a talk a few years back at Jackson State to a group of male and female college students about rape. An alarming number of both genders had the attitude that certain women "asked for it" by the way she dressed or acted. Society had lied to them, telling them that males shouldn't be expected to control their urges. So, the reasoning went, he couldn't be blamed for what he couldn't keep himself from doing.
Folks, these kids didn't teach themselves this. And their parents didn't teach them that. Our society did, with our belittling and degrading approach to blaming women who are victims of abuse and rape. Don't be fooled or try to fool on this one: Abuse and assault are problems in every community and every neighborhood. You can't blame rap or country music or television for it.
If you're tempted to blame anyone, take a look in the mirror instead and ask: "What can I do to make our society safer for women and families? How can I help break the cycle of abuse?"
The answer may be as simple as crossing the street.
To help stop domestic abuse in our area, visit jfpchickball.com.
Previous Comments
ID

163982

Comment

"I also remember being raped by a fellow high-schooler and knowing that no one would believe me if I tried to do anything about it. So I didn't, carrying the memory of being pinned down, my screams muffled by his hand over my mouth, inside me for years after I fled the state, only finding catharsis after I wrote about it years later in a faraway northern city." Now you know I pick with you on the feminists stuff, but for you to open up and shair that, says a lot - I hate you had to experience that. "An alarming number of both genders had the attitude that certain women "asked for it" by the way she dressed or acted" In the workplace that attitude is very pervasive, people - men and women, need to learn, appreciate and respect boundaries. No means no, its as simple as that.

Author

Duan C.

Date

2011-07-06T13:21:06-06:00
ID

163984

Comment

Thanks, Duan. And you're right: "no" means "no" -- no matter when it is uttered.

Author

DonnaLadd

Date

2011-07-06T15:35:38-06:00
ID

163987

Comment

Thank you :) Love it. And to add to the thought.... We also fail by thinking abuse such as this doesn't happen in our neighborhoods. However, it no knows no race or class or educational level. Abused women are at our schools as homeroom mothers and business executives and church volunteers and women we just engage with everyday.

Author

emilyb

Date

2011-07-06T17:36:45-06:00
ID

163992

Comment

No question, Emily. Powerful men of all races abuse; you should hear the stories Sandy can tell.

Author

DonnaLadd

Date

2011-07-07T05:06:11-06:00