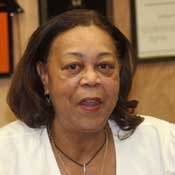 With all the attention surrounding Superintendent Lonnie Edwards' departure from Jackson Public Schools last week, one could be forgiven for missing the district's budget passage for the 2011-2012 school year.
After approving a budget for the next fiscal year, which started July 1, school board members met behind closed doors on June 27 in executive session to discuss the district's superintendent. Edwards appealed when the board announced in January that it would not renew his contract for the next school year. His hearing started in March and ended last month.
The board was waiting on a summary from Edwards' hearing, and had not voted on whether to renew his contract, which expired June 30. An hour later, the board emerged and announced that former JPS Superintendent Jayne Sargent would assume Edwards' position until they decided on a permanent leader for the district.
Although he had not rescinded his appeal, Edwards appeared to gracefully bow out June 29, when he offered well wishes to the school district and announced that he would return to his home in Atlanta.
While the district will not lay off teachers or request a tax increase from the city, Edwards leaves JPS with a budget full of unknowns. The district passed a $205.4 million budget for fiscal year 2011. Last year's budget was $270 million, 12 percent smaller than the previous year. The district is waiting on $5.8 million in federal funds, which have been included in its expected revenues.
On June 28, The Clarion-Ledger reported that the district faced an $18 million shortfall for the 2011/2012 school year. Later that day, JPS released a statement claiming that the article contained "major inaccuracies" about the shortfall amount, and the Ledger had since corrected the story on its website.
The district maintained that it expects to receive $7 million from city and state revenues and has $12 million in reserves to cover any shortfalls and, therefore, did not face an $18 million shortfall.
"We are optimistic that all requested revenues will be received," the release stated.
Board members and JPS spokeswoman Peggy Hampton referred questions about the smaller budget to JPS Chief Financial Officer Sharolyn Miller, who is on vacation until July 11. Parents for Public Schools Executive Director Susan Womack said her organization was in the process of reviewing the budget and could not make a statement, yet.
JPS board member Otha Burton, who was up for reconfirmation July 5, told district officials last week that there was simply not enough time for board members to thoroughly review the budget prior to voting.
"I do not want to see this process evolve the way it did the past couple of years," Burton said during the June 27 meeting to school board members and district employees. "We have several budgets to review, which is a lot. ... This board needs time to review each budget. This board needs time to be involved in each process of examination."
Burton said school board members needed to be more engaged with the district's financial staff and form committees to have realistic discussions of revenue expenditures. "It is too late to talk about balancing the budget without that kind of discussion," he said. The budget left no wiggle room, and it would put a lot of pressure on the district, Burton said.
Board members raised concerns over the district's $350,000 textbook budget line item. During the previous school year, teachers had to photocopy pages out of textbooks because there were not enough books to go around, said JPS board member Monica Gilmore-Love. Miller said the amount was low because the district was only required to buy new high-school history books this year, as opposed to buying textbooks for multiple subject areas.
"As a parent with a student in the school district, I have seen the quality of the copies coming home, and they are not sufficient," Gilmore-Love said.
Edwards assured the school board that every student would be able to obtain books. Gilmore-Love asked to revisit the issue during the September board meeting.
"If we are all about impacting student achievement and making sure that our students have what they should need, then textbooks and educational material should be looked at with that in mind," board member Linda Rush said.
"That amount, in my mind, is not adequately enough to do what we need to do."