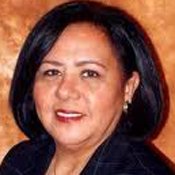 Mississippi Band of Choctaw Indians is having a new election after a tribal member appealed the June 14 election.
Phyliss Anderson, who won the July 5 runoff against incumbent Beasley Denson, is not officially the new chief of the Mississippi Band of Choctaw Indians. The Tribal Council voted this morning to have a new election, Natasha Willis, a spokeswoman for Anderson's campaign told the Jackson Free Press this morning. Willis said the election will happen in the next 30 days.
The Neshoba County Democrat is reporting that Denson broke the 8-8 Tribal Council tie to hold a new election.
We will post more information as we learn what's happening.