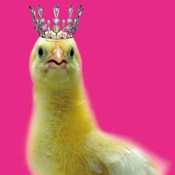 With the JFP's 7th Annual Chick Ball Saturday night, this is one of the hottest weekends of the summer. Dresses, hair, music, friends--and, yes, of course that includes the men. It's going to be fun to see the good-looking man who wins the Arm Candy award. You might as well make a full weekend of it and take your man out for a test run tonight, starting off with great music. Jackson's own Zac Harmon plays tonight at Underground 119. If you missed his show at Jackson State last night, here's another chance to catch the popular blues artist. Burgers and Blues has music by the Justin Moreira Trio, Dreamz JXN hosts Can't Feel My Face Friday, Shaun Patterson is at Fenian's, and Poison Control Center and The Passing Parade play at Ole Tavern . Need more options for music, dancing and socializing? Go to JFP Music Listings.
Saturday morning gives you time to run errands and get last-minute bling for the Chick Ball. While you are out, check out the Olde Towne Market in downtown Clinton at 9 a.m. Also, PAWS4FUN at Mississippi Trade Mart (1200 Mississippi St.) is at 10 a.m. For family fun, catch The Mississippi Black Rodeo at 2 p.m. at the Mississippi Coliseum. (There's also an 8 p.m. show.) If you need more options, always check the JFPBest Bets page first for things to do.
Saturday night is the Chick Ball! JFP's 7th Annual Chick Ball begins at 6 p.m. at Hal & Mal's. Proceeds benefit the Center for Violence Prevention. Enjoy local music (all-girl band music!), food, a silent auction and a Men of Character live auction. Natalie Long, Calico Panache, Time to Move Band, Jazz Beautiful with Pam Confer and more perform. The Chick-a-Boom reception for sponsors and honoring this year's Chicks We Love is from 6-8 p.m. If you haven't brought in your silent auction or cash donation, yet, bring them with you to the Chick Ball. Volunteers welcome. For ages 18 and up. $5; call 601-362-6121, ext. 16; visit http://www.jfpchickball.com; follow @jfpchickball.com on Twitter.
Saturday night is also the night of the roller derby bout between the Magnolia Roller Vixens and the Priskilla Presleys at 7 p.m. at Jackson Convention Complex. Find out when more events like this are happening and plan ahead with theJFP Events Calendar.
Sunday is such a great restaurant day. Take a look at the JFP Restaurant Listings and the Menu Guide for ideas about where to go before or after you take in an Art House Cinema Downtown film at Russell C. Davis Planetarium. Perhaps you are planning to attend the Mississippi Gospel Music Awards at Jackson Marriott (200 E. Amite St.) at 5 p.m. Either way, a chick has to eat.
Is something missing? To make sure your event is listed on the JFP calendars, send the information to [e-mail missing] or [e-mail missing], or add your event yourself. It's easy!