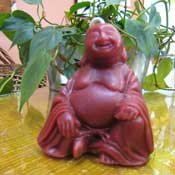 Now that you've decided to have a fitness party, it's time to go shopping. For a yoga-themed party, we found some great items just for the occasion.
Where2Shop
Consignors' Boutique (131 Gateway Drive, Suite F, Brandon, 601-825-2030);
Cups Espresso Café (Multiple locations, 601-981-9088);
Fair Trade Green (2807 Old Canton Road, Suite A, 601-987-0002);
From Me to You Full Service Consignment (6080 Old Brandon Road, Suite B, Brandon, 601-939-2326);
Fleet Feet Sports (Trace Station Shopping Center, 500 Highway 51, Ridgeland, 601-899-9696);
The Pilates Place of Mississippi (Highland Village, 4500 Interstate 55 N., Suite 150, 601-981-2987);
Studio Om Yoga (665 Duling Ave., 601-209-6325)
For more fashion tips, tricks, and sales, check out this week's JFP Issuu and follow us on Twitter FlyJFP and FlyJFP Facebookfor sales and fashion news.