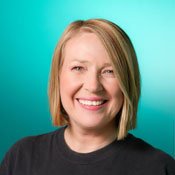 "We're over capacity." I looked at the JFP staffer who told me this last Saturday night just as we were getting ready to auction off the "Men of Character" at the 7th annual Chick Ball at Hal & Mal's. I blinked, confused. We've hosted some huge parties since we started the paper, but I've never had a venue manager decide that the event was so packed that no one else could come in.
I pushed through the crowd and saw several people outside in the heat, smiling and patient as they waited to get into this benefit for the Center for Violence Prevention. I smiled and shrugged a bit. We all knew it was pretty special to have so many men and women of all races and backgrounds packed into an event created to combat domestic abuse. We started the Chick Ball seven years ago to try to get people to engage in this issue and, boy, were they engaging Saturday night--from the silent auction to the line dancing to the photo booth to nibbling the chick-shaped cake pops.
We also started the JFP Chick Ball to celebrate women's voices--and to help them find it. The message is: We are smart, loving, compassionate. We deserve to be treated well and taken seriously. You could see that pride on the faces of women, young and old, that night.
Since my column last week talking about my family's domestic abuse and my own sexual assault as a teenager, men and women have sent me messages of solidarity or just walked up and hugged me. One young woman was crying as she introduced herself to me.
Many of them have said they felt alone, that they didn't think people understood, that they want to get more involved in this strong community of women (and the fabulous men who love us) that we are all building in Jackson. And we've had men express that they, too, haven't had a voice for addressing these issues and thanked us for not making this effort anti-men; why it would be is beyond me, but still.
When I returned to work Monday, I was still basking in the glow of the Chick Ball. Then I read Lacey McLaughlin's report on the two Democratic front-runners (page 14), and my heart sank as I read this line: "[T]hey both support a 'personhood' initiative on the state's Nov. 8 ballot that would define human life in the state's Constitution as beginning at conception." Here we go again. Yet more candidates in Mississippi are throwing women under the campaign bus.
Look, I respect people who have a moral issue with abortion. I've had intense (and respectful) conversations with intelligent people who do not believe that women should be able to choose whether or not to have a child. Intelligent people try to find common ground, agreeing to disagree on the stickiest part, but joining together to improve the conditions surrounding it: like working to reduce poverty, sexual assault, incest, promiscuity, while trying to increase sex education, access to birth control, adoption options, opportunities for girls and women. We know we need to help girls self-esteem so they will say no to unprotected sex and yes to a powerful, affirming way of life that does not involve premature pregnancy and, too often, children growing up unwanted, unsupported and in poverty. We need to teach boys (and men) restraint and how to be respectful of women, including ones who haven't learned to respect themselves.
What I cannot deal with is male politicians using our bodies to try to get elected: bandying about facile anti-abortion slogans while barely mentioning all the challenges that women face in our city, state and nation. I have talked to people pushing the "personhood" initiative, and I have asked how we can help get children out of poverty and ensure that they get better educations to break the cycle. I have gotten blank stares in return.
As Mississippians, we need to get smarter about being used politically by candidates using empty slogans to try to win over the same pool of voters as those on the radical right. And those of us who are women must loudly demand that we not be used to score cheap political points in such an insulting way.
If male candidates want to talk about our abortion rights--which as state officials, they have little control over--we must command that they give at least equal time to all the other issues that make our lives difficult: from poverty to health care to the abysmal domestic-abuse laws in our state (which some male legislators have helped marginally improve of late). New studies about the economic recovery are showing that men, and mostly white men, are pulling out of the slump, who are getting new jobs--leaving women behind.
Meantime, women are voters, too, you know. And many of us have so few options on the ballot who seem to care about and address our needs during a campaign* that we don't know who to vote for--and parties wonder why they are losing loyalty. You can't thumb your nose at our most basic rights, while ignoring our most daunting challenges, and expect us to race to the polls on your behalf.
We fully know you have some strategist telling you that the only way to win in Mississippi is by trying to out-conservative the other guy. But how are you fellas going to even know who might vote for you if you put your energies into building a progressive Mississippi where women are truly respected and valued?
Meantime, we have a city and state where so few women bother to run for public office (probably fearing that a strategist will advise them to go after each other on abortion: "she had one; no, she had one"). And let's just be blunt: We need women in public office and not just the Palins and Bachmanns and Lydia Chassaniols who parrot backward, archaic ideas that please the kind of regressive ideas we need to leave in the 20th century. I don't have much hope that any political party in Mississippi is going to embrace smart, intelligent women for office, but chicks are going to have to step up and demand to be noticed.
And women must be prepared to lose (think Patricia Ice running for the Ward 1 council seat, bless her heart). Each time they lose, they will learn something they can use next time or teach to a younger woman. We must stop giving up our power and assuming that we're stuck forever with male (or female) candidates who are willing to drive the bus right over us and our rights. It's time we drive the damn bus ourselves, ladies. Who's game?
* Dorsey Carson, candidate for House District 64, was a JFP Chick Ball sponsor and attended with his wife. He also shopped the silent auction.
Previous Comments
ID

164113

Comment

I still have yet to find a reasonable explanation for why a ballot initiative is required to clarify something as obvious as the fact that life begins at conception, or why anyone who has completed elementary school could argue otherwise. However, in today's world I'm sure there would be outcry against a declaration that Mississippi is hot in the summer. How is denying women the right to murder our children "throwing women under the campaign bus"? All of your comments about improving the conditions that lead to abortions are right on target. Your statement about the need to "help girls (sic) self-esteem so they will say no to unprotected sex" would have been better without the word "unprotected", but I won't win that argument these days, when parents of illegitimate children are honored as just another choice of family unit. However, the last part of that statement, about saying "yes to a powerful, affirming way of life that does not involve premature pregnancy and, too often, children growing up unwanted, unsupported and in poverty" implies that women can be powerful and affirming by asserting their power to kill those pesky unwanted children. Don't tell me about politicians "using our bodies to try to get elected" while you try to defend discarding our childrens' bodies. Equal rights for all, but that means neither men nor women can be allowed to kill their (male or female) children.

Author

notmuch

Date

2011-07-20T13:50:53-06:00
ID

164114

Comment

I'm glad to see you at least tacitly acknowledge that declaring abortion "murder" would mean that men who pay for them ought to be arrested for murder. I've always wondered if all the politicians who use this as a wedge issue think that through.

Author

DonnaLadd

Date

2011-07-20T15:45:57-06:00
ID

164115

Comment

Of course--any man (or woman) who pays for, arranges, facilitates, or performs murder by abortion should be charged with murder, or accessory to murder. However, current law allows only women to hire doctors to kill their children. If equal rights were to prevail, why not make it okay for the father to kill the child also? I suppose that will be next. Isn't it interesting that when a pregnant woman is murdered, the perpetrator is charged with two counts, but if the mother kills the child it's okay, since it is "her body"!

Author

notmuch

Date

2011-07-20T16:16:47-06:00
ID

164118

Comment

I agree that we need more women in public office in Mississippi. Also was amazed at the turn out for Chick Ball this year - we see the progress that is possible with a good idea and enough time and effort.

Author

Izzy

Date

2011-07-21T08:32:27-06:00