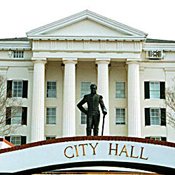 The city of Jackson is offering additional funds to help an affordable housing project in the Midtown Community.
After developers finish environmental reviews, Jackson Mayor Harvey Johnson will execute a contract with the developers, Midtown Partners Inc., for $330,263 through its Home Investment Partnership Fund.
The West Millsaps development includes 53-unit affordable single-family rental units. The total cost of the development is estimated at $13 million.