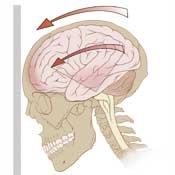 Since its inception, football has been a violent game that takes a physical toll on the athletes who play it.
Teddy Roosevelt became concerned when 18 football players died in 1905. As president, Roosevelt decided to clean up the sport and called representatives of the Big Three universities (Harvard, Yale, and Princeton) to Washington, D.C. He demanded rule changes to make football a safer sport.
Recently, fans, players and researchers have voiced an outcry about concussions in the NFL and college football. Several articles on ESPN last winter proclaimed the death of professional football because of violent hits and concussions. If the reaction to the NFL lockout is any gauge, however, Americans are not turning away from football. Sometime players who would benefit from taking a season off do not do so in fear of hurting their careers.
This is an example of players talking out the sides of their mouths. Few NFL players use the helmets top-rated for preventing concussions, according to a study by Virginia Tech and Wake Forest University. And while the worst-rated helmet was used hardly at all, 38 percent of NFL players used the helmet rated second worst for reducing concussions. But each NFL player chooses his own helmet brand and model.
If players want to complain about safety, they have to walk the walk. And that means choosing better-rated helmets.
Researchers at Boston University have found that repeated concussions or brain trauma cause chronic traumatic encephalopathy, or CTE. One of the major causes of CTE is a toxic buildup of abnormal protein that causes brain degeneration. CTE is associated with memory loss, confusion, impaired judgment, impulse control problems, aggression, depression and, eventually, progressive dementia.
Concussions are not just a problem in football. The NHL has seen players lose ice time due to concussions, most notably Pittsburgh Penguin's superstar Sydney Crosby.
While most of the media focus on college and professional sports, they've largely overlooked the safety of high-school aged and younger athletes.
    
"The lead causes of head injuries in high-school sports are football for boys and soccer for girls," says Lee Jenkins, executive director of the Brain Injury Association of Mississippi. "Right now we are pushing for the same guidelines that the Mississippi High School Activities Association uses for concussions to become a state law for all levels of sports."
Jenkins said she would be thrilled to see Mississippi pass a law similar to the Zackery Lystedt Law passed by Washington State, which, among other things, requires young players suspected of having a concussion to obtain a doctor's medical clearance before returning to play.
"I have to applaud the MSHSAA for their attention to concussions," Jenkins added. "They make coaches take online concussion courses and have set the standard for players to return from brain injuries."
Richard Schwartz, a Jackson lawyer and BIAM board member, stresses prevention as the biggest deterrent to brain injuries. The problem with brain injuries and getting legislation passed is (that) a brain injury is something you cannot see," Schwartz says.
Jenkins and Schwartz would like to see more done to get young athletes better sports equipment. Anyone who has ever played high-school sports in Mississippi knows that most equipment is handed down from other programs or just plain old.
Brain injuries can happen at any age. Parents should ensure children playing peewee football, recreational soccer and other sports have adequate head protection.
 
The best way to prevent brain injuries is to make sure coaches and parents teach children safety fundamentals. They should discourage players from launching themselves at opponents, leading with their helmets and ducking their heads during tackling. Not doing so should be grounds for suspension from the team.
Helmet companies test and manufacture helmets to help prevent concussions. While no football helmet can prevent every injury, if sized and used correctly, helmets can help prevent most of them.
The Best Helmets
In May, the Virginia Tech-Wake Forest University School of Biomechanical Engineering and Sciences rated helmets for the ability to prevent concussions. These are the top findings. Check with your local sporting goods store for pricing and availability.
Five Stars: Best Available
• Riddell Revolution Speed
Four Stars: Very Good
• Schutt ION 4D
• Schutt DNA Pro +
• Xenith X1
• Riddell Revolution
• Riddell Revolution IQ
Three Stars: Good
• Schutt Air XP