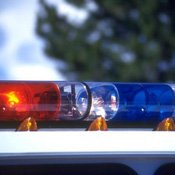 Verbatim statement from city:The Jackson Police Department is urging residents to sign up for the upcoming Citizens Police Academy. The Citizens Police Academy will begin October 3, 2011 and will run through October 10, 2011. The Academy runs after hours and during the weekend to accommodate working adults who want to participate.

Those citizens who enroll are exposed to the various divisions within the Police Department, including the 911 Communications Center, Investigations, the Firing Range, the Police Training Academy and others.
"We encourage Jackson residents to sign up for the Academy," said Mayor Johnson. "Hundreds of our citizens have gone through the program and have become ambassadors for JPD and work with us when they return to their neighborhoods."
The goal of the Citizens Police Academy is to provide opportunities for citizens to understand their police department and how it carries out the mission of public safety and crime prevention. The Citizens Police Academy is also an effective way to develop cooperation and strong partnerships with the community.
An application and schedule is available online at http://www.jacksonms.gov/government/police/ (at the bottom of the page).
Residents who wish to enroll may also call 601-960-1389.