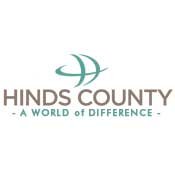 Hinds County makes sense to planning consultant Tripp Muldrow. He lived in Baltimore in the 2000s, and while many residents had given up on the city and moved away, a dedicated group of citizens were determined to stay.
In April 2002. Baltimore enacted its $2.1 million "Believe" campaign with billboard and radio ads to raise awareness about drug addiction in the city. Muldrow said that just by seeing the word "Believe" on bumper stickers and signs, the residents were re-energized and had a renewed sense of pride for their capital city. While the campaign's overall effectiveness produced mix results, within six months of the campaign's launch, 10,000 people sought addiction treatment during that period, up from about 4,000 during the same time the year before.
Muldrow told Hinds County residents about this experience while conducting public meetings for input on a marketing campaign to brand Hinds County. Earlier this year, the Hinds County Economic Development Authority signed a $10,000 contract with urban-planning firm Arnett Muldrow & Associates to develop a brand for the county.
The firm's branding process condensed three days of research and five public meetings into a marketing presentation and tagline for the county: "A World of Difference."
During a July 20 meeting at the Eudora Welty Library, approximately 20 county residents focused on what they see as a perception problem from the surrounding counties and the whole state. Earlier that day Muldrow conducted similar meetings in Terry and Raymond. Everyone agreed that Hinds needed a bold market-ing statement.
Jackson Free Press contributor and entrepreneur Brad "Kamikaze" Franklin said Mississippi battles a negative perception problem, but Hinds County has especially been a target for naysayers in the wake of U.S. Census data showing that Jackson's population declined by 5.8 percent in the last decade.
During a meeting on July 21 at the Charles Tisdale Library in Jackson, Muldrow asked residents about what would it mean for the rest of the state if Jackson disappeared. Later, as residents spoke about their decision to stay, even as friends and family moved to the suburbs, Muldrow said he got the idea to feature photographs of residents with the tagline "I Make a Difference" as part of the campaign.
On Friday, July 22, Muldrow unveiled the marketing campaign to approximately two dozen residents at Jackson State's Mississippi e-Center.
"You are your greatest critic," Ben Muldrow, a partner in the consulting firm and Tripp Muldrow's brother, said to the Hinds County residents in the small crowd. "You are far more critical of yourself than your neighbors and visitors." Hinds County needs someone to remind its collective self that it is attractive and desirable, the Muldrow brothers said.
The first part of the consultants' presentation had Tripp Muldrow narrating a slideshow of Hinds County landmarks. When the Capitol building flashed on the screen, Muldrow talked about pride. When it changed to the governor's mansion, he mentioned responsibility. When an image of the King Edward Hotel popped up, he said one in 10 Mississippi businesses call Hinds County home.
Tripp Muldrow read a list of positive affirmations describing Hinds County as a place where skyscrapers and farms coexist, where neighbors help neighbors in downtowns big and small, and where the world comes to meet Mississippi. After sharing more facts about the numerous medical facilities and higher education options, he circled back to the positive descriptions, and then announced: "Hinds County—A World of Difference."
That tagline is only the beginning of the Muldrow marketing vision. The brothers offer "tools to tell the story of Hinds County," including a sans-serif typeface, a simple logo and even a color scheme. The "World of Difference" tagline is a jumping-off point for a marketing campaign to sell a message at home first.
"What difference does it make?" one proposed ad mock-up with a picture of the Standard Life Building reads. "There are only 300 new places to live in downtown Jackson alone."
The Muldrows say if it sounds a little snarky, that's OK. It's designed to make the home crowd stand up and take pride. "It forces you to talk and tell the story," Ben Muldrow said.
For a regional or national market, the message would change. "We would take the snark out of external pieces," Tripp Muldrow said.
Raymond and Terry had mock-ups with the "What difference does it make?" teaser as did Fondren. Any community, organization or business could adapt the campaign to promote its own highlights. Blake Wallace, executive director of the Hinds County Economic Development Authority, says many venues exist for the marketing.
"We are not trying to create or infuse an identity. These identities are their own." Ben Muldrow said. "You can't be timid any more."
The Muldrows even suggest an offshoot of the campaign might be an "I Make a Difference" campaign that could involve simple yard signs and magazine ads promoting local celebrities and unsung heroes. T-shirts with the "I Make a Difference" message could fit under the "World of Difference" umbrella.
Tripp Muldrow predicts the campaign has a shelf life of five years or longer. It's not a temporary branding that county leaders would have to reinvent in six months, he said. Part of what makes it work is the flexibility for diverse groups or businesses to tell their own story of how they make a difference, he said.
Kimberly Hilliard, director of Jackson State University's Center for University-based Development, said she was impressed with the campaign and how the process brought residents together.
"When you look at the final product and how it brings three components of suburban, rural and urban together, and how we are connected, it was quite interesting and impactful to see the statistical data," Hilliard said. "Often we hear the negatives that Jackson is losing population and about the crime rate and businesses leaving. But to say one in 10 businesses are here in Hinds County, that's something to promote."