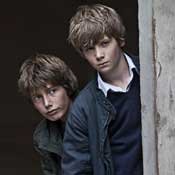 My first day as a brand new Jacksonian was a Sunday. Hailing from Hattiesburg, I was unused to having anything even open on Sundays, much less events I could attend. It was almost 5 in the evening before I opened the Jackson Free Press to scan the listings for something to do.
In one of the back pages, I saw a small ad for "Arthouse Cinema" films being shown that day. Arthouse Cinema sounded cool and artsy so I called up and found out I would be only slightly late for a documentary called "Bill Cunningham New York." Slightly late for a show often means a discount in price, so I bit.
The "Arthouse Cinema" is actually the Russell C. Davis Planetarium downtown, almost an IMAX experience for films. As my eyes adjusted to the darkness, I scanned the room for my fellow movie-goers. The audience only consisted of three other older ladies, who had apparently seen the previous movie and were staying after for the third showing that day.
The documentary was engaging and well-made, and the venue was excellent. It would have only been $6 (if I'd shown up on time), and yet only four people attended.
I contacted Edward Saint Pé, organizer of the Mississippi International Film Festival, to find out how the indie film showings had gone unnoticed by Jackson.
"It's a tough crowd," he said of Jackson movie-goers. "Here, it's a very conservative market, and downtown isn't your usual shopping place."
Even so, the Arthouse Cinema has been one of the few places for indie cinema in Jackson. (This month, Crossroads Film Society began presentations of the Global Lens Series Sunday matinees at the Mississippi Public Broadcasting Auditorium at 3825 Ridgewood Road. Visit 
crossroadsfilmsociety.com for the schedule.)
After his first Mississippi Film Festival last October, Saint Pé began showing movies at the Planetarium every weekend from Friday through Sunday. Recently, he had all the showings consolidated to Sunday. Every week features a ballet or opera matinee, then two other indie films in the evening. Beginning July 17, Arthouse Cinema will show old black and white films in addition to first-run indie films and matinees.
Saint Pé said the impetus for the indie films was last year's film fest which he had on the table for 12 years. He incorporated the Mississippi Film Institute in 1998, but the Crossroads Film Festival began around that time, so he assisted with it instead of starting his own. Then last year, he organized the Mississippi Film Institute's first film festival. Saint Pé was able to meet with actors and directors from other states. He has collaborated with them since the festival and even appeared in some of their movies. Most recently he flew to Austin for four days to appear in "Zombex," an appropriately titled zombie movie currently in post-production.
"I had about 10 pages of the script for my role," he said. "I love it. You've almost gotta pinch yourself when you're on the set."
Saint Pé is focused on the acting side of films, although he has written and directed a few himself as well. He wrote and starred in "Orbis Romanus" in 2008, wrote and directed another short called "Zeitbombe!" in 2009,  and has three full-length scripts ready to go. "You can tell I get excited just talking about it," Saint Pé said. "It's my passion right now."
He's already working to pull off the second film fest, which is slated for Oct. 21, 22 and 23. On Friday night, there will be films and speakers that celebrate the 50th anniversary of the Mississippi Freedom Riders. Saturday will honor Elvis Presley with a showing of his movie "Blue Hawaii" for its 50th anniversary. The evening will feature rockabilly performers, "Elvi" (as Saint Pé calls Elvis Presley impersonators) and even a hot-rod show underneath the planetarium on Lamar Street. Sunday will finish the festival with an awards ceremony.
Until then, however, Jackson can still take advantage of the Sunday indie films. Since last year's festival only lasted a weekend, Saint Pé started the weekend indie films to keep up the spirit of quality movie-going through the year.
"The festival is a means of trying to bring actors and filmmakers and young talent into one central location so everyone can learn from each other, feed off each other," he said. "And these indie films, it's a way to develop a film community."
See showtimes and trailers for the Arthouse Cinema films at mississippifilmfest.com and in the Jackson Free Press events listing. Sunday, July 31, see "Swan Lake Ballet" at 2 p.m. and "In a Better World" at 5 p.m. and 7 p.m. at the Russell C. Davis Planetarium (201 E. Pascagoula St.).
Previous Comments
ID

164142

Comment

Glad to know about this. Maybe the "marketing"is wrong? When I lived in Charlotte, artsy indie and foreign films were shown at the Mint Museum on a certain night of the week for free if I remember correctly. Pulled a decent crowd and the city also had a theatre dedicated to showing those kinds of films as well in Dilworth neghborhood( their version of Fondren and Belhaven on steroids). It was great to have this access. I'll have to check out this venue here in the Jxn area.

Author

redlion

Date

2011-07-27T16:48:40-06:00