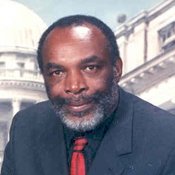 The race for District 70 this year will again end in the Democratic primary. The race carries some small entertainment value; former Hinds County public defender Matt Eichelberger dropped out in June.
Eichelberger, who is also a blogger with a liberal-to-centrist bent on the Cottonmouth blog (cottonmouthblog.blogspot.com), wrote that he was running on a platform fostering continued redevelopment in downtown Jackson, but backed away after learning that the incumbent, Democratic Rep. Jim Evans, also had the needs of downtown Jackson in his mind. Eichelberger wrote that he believed, at the time of his qualification, that Evans was not running for re-election.
"I believe that a Democratic primary fight in a safe Democratic legislative district is bad for the party. When I entered this race, I was unopposed and the qualifying deadline was 48 business hours away. Now that Jim is running for re-election, I cannot justify draining money and resources away from highly contested districts around the state. The future of Mississippi is simply more important than a squabble over which Democrat gets to represent District 70," Eichelberger wrote.
The district is nestled securely within the border of a major liberal city--a blue spot in the red virtual sea of a 48,000 square-mile-long state. From that relative haven, Evans has made himself the utter opposite of the state's increasingly conservative white legislative bloc.
Evans is chairman of the House Constitution Committee, a chairmanship he earned in 2008. Other liberal House members--many of them Jackson residents, including House Military Affairs Committee Chairman Credell Calhoun--also earned chairmanships that year. House Speaker Billy McCoy made a point to place some of his most reliable allies, many of them black Democrats, into chairmanships after the conservative Democratic bloc of the House unsuccessfully sided with Republicans to replace McCoy in 2008. Forty-seven Republicans and 13 Democrats voted against McCoy. Consequently, McCoy appointed not one Republican as a House committee chairman after that vote.
Evans is one of the more liberal members of the House, and makes his political leaning obvious in the kind of bills he submits. He authored or co-authored two bills this legislative session removing the "face-to-face" requirement for Medicaid beneficiaries.
Republican Gov. Haley Barbour and Republican leaders in the Senate support a state requirement demanding Medicaid beneficiaries visit a Medicaid office to re-apply for benefits, whereas the recipients used to re-apply by mail. House Public Health and Human Services Committee Chairman Rep. Steve Holland, D-Plantersville, argues that many beneficiaries such as rural working single mothers have a difficult time taking time off from work to drive to another town to re-apply. Evans follows the same argument.
The Jackson resident follows the will of K-12 advocacy group The Parents' Campaign and some other public-school advocates by routinely supporting fully funding the state's Mississippi Adequate Education Formula. The state uses the formula to distribute money to school districts, which balances funding shortfalls in many rural districts with low sales-tax revenue. Many legislators fund the program at levels below the requests of The Parents' Campaign and other K-12 advocates except during election years, but Evans rarely diverges from full support. Evans also pushed repeatedly for creation of a statewide lottery to fund higher education--a lottery opposed by Barbour and other Republicans. Evans authored or co-authored a total of two lottery bills this session that would have added revenue for higher education. Both bills died in committee with faltering Republican support in the Senate.
Evans, who won the House seat in 1992, is also an avid supporter of instituting sex education in public schools. He argued this session that the state suffers some of the highest teen pregnancy rates in the country, and said many parents are not properly educating their children about birth control and the prevention of sexually transmitted disease. A bill he backed creating a mandatory statewide sex-education program actually survived the legislative session this year, although Republicans watered down the bill with abstinence-only options before it limped to the governor's desk for a signature.
The incumbent's only opposition this year is Jackson resident Antonio Porter, a repeat candidate who unsuccessfully ran for Jackson's Ward 6 city council seat in 2009. Porter lost to Marshall Elementary School Principal Tony Yarber.
Porter could not be reached for a full interview before press time. He remains an unknown personality when stacked against Evans' long-term tenure and is unlikely pull off an upset during the August primary.