Wednesday, August 1, 2012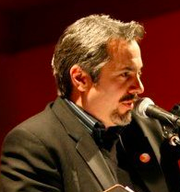 As we push into August 2012, the Jackson Free Press has a couple of milestones to celebrate and a few to look forward to. I wanted to recap quickly and take a minute to say thanks to all the wonderful folks on our team and the volunteers who have helped this summer as well.
As we close in our on 10th birthday in September, the JFP also celebrated this past weekend the Eighth Annual Chick Ball, which this year raised money for a rape crisis center at the Center for Violence Prevention in Pearl. We're still tallying the proceeds (and still accepting last-minute cash donations and sponsorships) but it looks like the event raised well over $10,000, and we thank all the volunteers and supporters who made it happen.
In particular, we need to thank Executive Assistant Erica Crunkilton, who did a fabulous job of helming her first Chick Ball. Stage managers Ariss King and Lisa Rodenis nailed a tough and thankless job of keeping the event moving along. Ronni Mott, as always, provided excellent journalism about why sexual assault needs more attention from the community. And Monique Davis was an excellent coordinator of food donations. But that's not all: Nearly every staff member and intern, as well as many community members, volunteered to collect donations, run errands, decorate, set up the silent auction, haul tables in the heat, design flyers, shoot photos and so many other tasks. We and the center thank you.
The second milestone I want to talk about has been a bit more under the radar. As you may have noticed, the Jackson Free Press website quietly underwent a major facelift this past month, the culmination of about six months of behind-the-scenes work by our web developer (and distribution manager), Matt Heindl, who has put in a lot of long hours and managed to write a whole lot of code he never expected to write! Matt has done a tremendous job during this transition, which is our most ambitious web move ever.
The JFP's site--I call it JFP 3.0--now uses a world-class newspaper content management system, after nearly 10 years of using high-end blogging software (pMachine, then ExpressionEngine) to the edges of that software's capacity. In the past, we had to hire programmers to get our website to do things we needed it to do.
Now, although it's all taken some tweaking by Matt and Latasha Willis, our events editor (and a tireless web transitioner over the past few months) and Daily web editor Dustin Cardon, we've got a more robust system for publishing entertainment listings, restaurant listings, music and, of course, hard-hitting news. (And there's more to come, such as local band pages, more robust music listings and even a local music jukebox.)
The new site is also designed to recognize and reformat automatically for smartphones, and you can use our shortened URL for easy access--just enter jfp.ms in your smartphone browser, and you'll see the JFP site presented for easy reading on the phone. (Our design is still in "beta" on the mobile site, and special tweaks for tablet are coming in the near future, too, so look for changes there in the coming weeks and months.)
Speaking of design, thanks go out to Kristin Brenemen, who developed the color scheme and layout of the site, and Alanna Leist, who as an intern spent a good deal of time playing with the site design to help make the choices we'd need to present a lot of information in a compact space.
Something that we're really enjoying about the new website is its native ability to integrate a great deal of multimedia into the presentation of stories. We've welcomed Trip Burns to the staff from part- to full-time the past few weeks as a photographer and multimedia reporter, and as a result you're seeing more photo galleries, big opening photos and produced videos for the site. Trip is also busy shooting for BOOM, Jackpedia and a host of other projects, so we salute his energy and attitude!
Meanwhile, the rest of the news team--Ronni Mott, R.L. Nave, Jacob Fuller and Donna Ladd in particular--seem to be really enjoying one of JFP 3.0's special abilities: an uncanny knack for ingesting and displaying documents. In the past month, we've seen more filings, rulings, judgments, releases and statements on the site than we've seen for a long time. And the documents feature is particularly exciting because gives our readers direct access to the public documents that we're using in our reporting about the city, county, state and its officials. The more access you have to the original sources, the more informed you can be. That's why you'll be seeing more raw video and audio of interviews and press conferences as we go, too. See the new JFP Documents Morgue at jfp.ms/documents.
Another feature we've added in the last two weeks is something we're really excited about: The JFP is now a member of the Associated Press. With access to state, national and world reporting from the AP, we'll be able to significantly increase the number of quality stories we bring you online every day.
Not only can we share some duties with AP's Mississippi team when it comes to reporting items in the region--including news on the Gulf Coast and sports from around the state--but by accessing some of AP's reporting for national and world stories, we can free up our local team of reporters to dig even deeper on the city, county and metro level.
While daily papers in the metro and in the region are going behind paid firewalls for their website (or, in the case of New Orleans, Mobile and elsewhere, cutting the actual number of days they offer a print product), we at the JFP are betting on the opposite strategy--we're staying free to the reader. Free access in print, free online and free on your smartphone or tablet.
Join the JFP Daily newsletter at jfpdaily.com (which is also where we have contests, prizes and deals) and check out jfp.ms for breaking news from around the city, state and world. Use the "Contact Us" form to send a letter to the editor or simply to let us know how we're doing.
You may just find you can save some of that "firewall" money and, instead, invest it in some purchases from local retailers and restaurants. Buy local!