Wednesday, December 26, 2012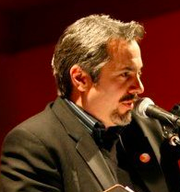 The last week of the year tends to be a bit quieter than others, even though we'll have some working days here to get the next issue out (52 weeks a year!)--our Legislative Preview on Jan. 2. The Best of Jackson month kicks in full force leading up to the big issue Jan. 23.
But now is a good time to look back and reflect, too, on the 2012 that the Jackson Free Press has enjoyed, and to look forward to 2013. And to share some praise.
Perhaps most significant about 2012 is the milestone the JFP reached--we're now deep into our 10th year, having begun publication back in 2002. It's a different world in so many ways than it was back then, both in Jackson and nationally, and there's a lot to celebrate. There's also a lot more work to be done.
As part of turning 10 years old, we rolled out a new website (www.jfp.ms) complete with smartphone compatibility and access to AP wire stories from our front page. More recently, we've re-released our iPhone and Android apps, which you can see and download from jfpmobile.com. Kudos to the Web team for making all of that happen this year--it was an extraordinary undertaking--more than we realized at the time. Matt Heindl, in particular, deserves an immense amount of credit for seeing the technology end of it through, while Kristin Brenemen spearheaded the new design, and Latasha Willis and Dustin Cardon took on the bulk of the task of entering listings, cleaning up data in the back end and just generally being a huge part of the transition. Latasha, of course, also does the best events listings in the state at jfpevents.com.
Also coinciding with our 10th year was a redesign of the print edition, again implemented by Kristin, with help from her team: Andrea Thomas and Eric Bennett. Jackson Free Press co-founder Stephen Barnette conceived the new JFP logos and "flag" (the logo on the front of the print edition) and helped us implement some of the cover templating.
Many others pitched in this switch-over, not only on the design, but on the organization of the Jackson Free Press, which now reflects three strong sections--News & Opinion, Diversions, and Life & Style. Conceived and organized by Donna Ladd, these sections have been built out and shaped by Ronni Mott, Kathleen Morrison Mitchell and the rest of the editorial staff. Since Kathleen joined us this summer, the features section is better and quirkier than ever with more fun infographics and lots of staff taste-tests of food and drink (see Champagne test on page 39). Briana Robinson has taken the music section to a new level both with her writing and story ideas for freelance writers, with listings and column help from Natalie Long and Garrad Lee. Bryan Flynn's sports coverage keeps getting better (and he has welcomed a new baby girl, Molly, to his family).
Notice the steady stream of meaningful local coverage and high-quality cover stories this year? Reporters R.L. Nave and Jacob Fuller have been on the top of their game, while 2012 saw a new addition to the JFP masthead--staff photographer, in the guise of Trip Burns. Having the three of them pound the pavement--with Ronni Mott now heading the news coverage and Mike Day with his fantastic editorial cartooning--means not just a "meaty" hyper-local JFP every week, but a well-rounded JFP Daily email newsletter (www.jfpdaily.com) and persistent coverage online that has translated to more than 1 million visits to the Jackson Free Press website this year. Kudos as well to Korey Harrion, who puts up the weekly stories each week, and Dustin Cardon, who runs the daily stories and the Daily email each weekday.
In addition, this year the JFP started doing many more serious and educational infographics, much as we were already doing in the quarterly GOOD Ideas issue. Thanks largely to Ronni, Kristin and Donna, we produced many graphics that visually factchecked much of the incorrect political propaganda that flew around, as well as gave vital information about issues from Obamacare to the sources of our national debt. These graphics are labor-intensive, but the team knows they add a vital information level to the paper that serves our readership.
The Best of Jackson 2013 contest--our 11th so far--has gone without a hitch through the voting process, again thanks to Matt Heindl, who built on past work done by Knol Aust and Vince Falconi on our balloting system, and Briana Robinson, who makes some of our hardest issues to manage (like Best of Jackson and Jackpedia) work so well. Matt, meanwhile, is hacking away feverishly as we speak on a new online destination for us to present Best of Jackson finalists and winners to Jacksonians--and the world--with our expected launch date to coincide with the Best of Jackson issue in late January 2013. We're pretty excited about that one; more to come in the next few weeks.
BOOM Jackson magazine continues to click along on all cylinders, thanks to hard work from a number of folks, including Kathleen, Briana and especially Molly Lehmuller, with expanded distribution, thanks again to Matt and his cadre of drivers--Ray, Jeff, Clint, Robert and Jody--with an assist from the folks writing in to order subscriptions to BOOM.
And, of course, we're all thankful for the advertisers who grace the pages of Jackson Free Press, BOOM Jackson, and the JFP's various Web and mobile properties, all of whom have a hand in making everything else possible. 
 Advertising Director Kimberly Griffin leads the best sales team in town in Monique Davis and Stephanie Bowering. On the business front, Executive Assistant Erica Crunkilton is working with our long-time bookkeeper Montroe Headd to improve our business, sales and invoicing systems, and we couldn't be more thrilled.
So where does that leave us? After a relatively prodigious and prosperous 2012 for the JFP--and a knock-down, drag-out election season, followed by the dueling narratives of the "fiscal cliff" and the horrendous tragedy in Newtown, Conn.--we enter the new year a bit shaken, humbled, thankful and earnestly aware of the hard work that awaits us. In our most recent staff meeting, we brainstormed the "best fit" approaches for the JFP to expand in the New Year, and we're looking closely at a few additional ways to bring you the news (think "tablets" and "e-readers") as well as new opportunities to get the community together for gatherings and celebrations.
2013 will be a year where we renew our resolution to encourage localism in Jackson--we've got to keep our local businesses thriving and the job-creation engine wound up and running in metro Jackson to help all residents and entrepreneurs prosper. It's a prime part of our mission.
In ancient China, it may have been a curse, but to us it's a blessing to live in "interesting times." Thanks for sharing some of your time with us. Happy New Year!