Wednesday, March 14, 2012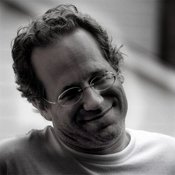 When Matt Collette started hosting karaoke at Martin's seven years ago, he thought it would be fun and a good part-time gig to make a little cash. In the process, he's learned a few things.
For instance: "I find myself listening to country now, something that I would normally not have done if it had not been for karaoke," he says.
The Virginia native considers Jackson his hometown, he says, having lived in Mississippi for more than 30 years. He's been traveling to the city since he got his driver's license at age 15 and attended the University Southern Mississippi, majoring in radio, TV and film production.
These days, Collette, 38, hosts karaoke and Djs full time but at different venues almost every night. He has real love and enthusiasm for the job. He says that karaoke in big cities such as New Orleans, Nashville and New York City focus on club settings and feature a lot of singing by hosts or club regulars. Karaoke with Collette, like with most hosts in Jackson, focuses more on the karaoke and less on the host.
Collette admits that he loves singing karaoke, but likes to make his gigs about the other singers.
"I went to Cat's Meow in New Orleans once," he says. "I had done one song, and the host had done five. To me, that's not what karaoke is about."
Collette provides an assorted playlist for singers to choose from: kids' songs, Broadway show tunes, rap, big band, rock 'n' roll and traditional Irish songs. He credits acts such as The Monkees, The Beatles, Billy Joel, Queen, Guns N' Roses and Styx influence his style. These popular acts remain some of Collette's favorites karaoke bands. His own karaoke performances include old standards, children's songs, rap and rock 'n' roll. He loves the diversity of music, though, and admits that he's found new favorites through his karaoke.
"I have to be honest, I would have never gotten into John Legend, Adele, Robin Thicke, Katy Perry or Kings of Leon if it hadn't have been for karaoke," he says. "I really think that's what adds to karaoke—that you can maybe hear a song you might not hear on the radio."
Collette gives anyone who wants to sing a chance on the microphone, creating a variety of talent and entertainment on stage. Beyond getting people to get up and perform, one of the biggest thrills Collette gets from his job is getting people to try a new song that they might not have tried otherwise.
"I like getting people out of their comfort zone, and even if they aren't a good singer, they can find a way to make a song a lot of fun in their own way," Collette says. "A lot of times, someone will try a song for the first time, and then it goes really well. Then, that song becomes the song they always want to sing."
Of course, he always gets requests for traditional favorites such as "Sweet Caroline" by Neil Diamond or "Dead Or Alive" by Bon Jovi and all the usual karaoke duets, but it's not uncommon to hear "Take On Me" by A-Ha right before a sarcastic version of "She's Like The Wind" by Patrick Swayze or a grandmother rapping to Snoop Dogg's "Gin and Juice." Collette enjoys performing songs from Ben Folds, Adam Sandler and "The Rocky Horror Picture Show."
"You are definitely going to have fun," Collette says. "There's no doubt that, on a nightly basis, I am all about the karaoke. I can do just the music and DJ if you want it for a private event, but my love is karaoke."
Collette hosts karaoke Monday nights at Fenian's (901 E. Fortification St., 601-948-0055) at 8 p.m., Tuesday nights at Martin's Lounge (214 S. State St., 601-354-9712) at 10 p.m., Wednesday nights at Sportsman's Lodge (1220 E. Northside Drive, Suite 100, 601-366-5441) at 8 p.m. OnThursday, Friday and Saturday nights, catch him at Club Magoo's (824 S. State St., 601-487-8710) at 8 p.m. He is also available for private functions and parties for all ages. Find him on Facebook at http://www.facebook.com/matt.collette1.