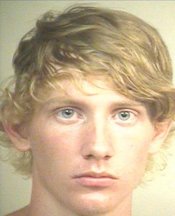 A hearing for Deryl Dedmon has been set for this Wednesday. Dedmon is charged with the capital murder of James Craig Anderson in what prosecutors say was a racially-motivated hate crime.
Dedmon has pleaded not guilty.
A statement announcing the hearing did not say what it was about, but a hearing scheduled last month on whether to move the trial out of Hinds County was postponed.
Read more in the JFP archives:
Divided We Fall
Dedmon Pleads Not Guilty
Dedmon Indicted by Grand Jury
The Cycle of Hate