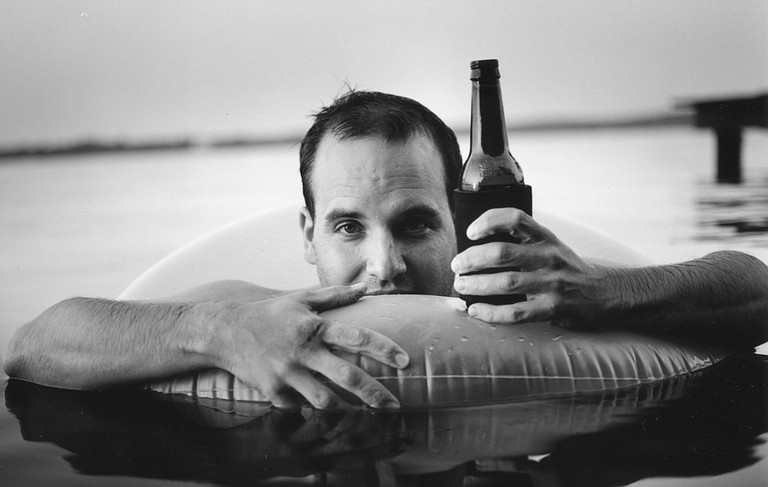 Wednesday, August 7, 2013
Tommy Bryan Ledford is a stay-at-home dad and pre-school music teacher by day, and a seasoned, southern mash-up musician by night. At age 44, Ledford's musical influences include backwoods Baptist churches, traditional bluegrass, neo-jug bands, electric catfish music and deep-fried rock 'n' roll.
Versatile and varied, Ledford sings like a true frontman, harmonizing fluidly while playing guitar, banjo or mandolin.
"I've been playing music for about as long as I can remember," Ledford says. "I started playing gigs when I was in college."
Play, in all its forms and tenses, is a dominant word in his vernacular. As a music teacher at Meadowbrook Pre-School, Ledford gets to play to his heart's content.
"I take my guitar and all the instruments I own, including those I'm not that good at. The kids don't know the difference," says Ledford, who never expected to become a music teacher. "We make up a lot of songs and dances to keep them active. They're young; they want to be up and moving."
Austin Sorey on bass and vocals, Matthew Magee on fiddle and vocals, and Tyler Kemp on accordion help create the four-piece band, T.B. Ledford and Friends, adding a new musical moniker to Ledford's repertoire.
"I love playing with other people in pretty much any configuration," Ledford says. "Our last few gigs have been a lot of fun. We're stretching it out there, playing what we call redneck zydeco."
T.B Ledford and Friends perform on the Pyron Group Inc. Acoustic Stage from 8:25-9:30 p.m. at Bright Lights, Belhaven Nights Street Festival Aug. 10.