Wednesday, February 27, 2013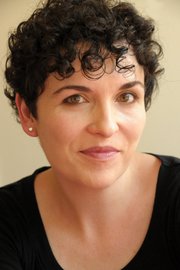 When English professor and poet Steve Kistulentz joined the Millsaps College faculty in 2009, he campaigned to formalize a visiting writers series. "When I came to Millsaps, there were two very well-known writers on faculty," Kistulentz says, "but I felt there was a need to supplement that campus presence with different voices."
As a creative-writing instructor, Kistulentz is cognizant of helping students find literary work that resonates for them. One of his goals is to increase the odds by bringing writers to Millsaps of different ethnicities, nationalities and aesthetics.
Poet Jehanne Dubrow is one such visiting writer. Dubrow, the daughter of American diplomats, was born in Italy and spent her childhood living in Yugoslavia, Zaire, Poland, Belgium, Austria and the U.S. She is an award-winning poet and the author of four books including her most recent collection, "Red Army Red" (Triquarterly Publishing, 2012, $16.95).
Dubrow is an assistant professor of creative writing and literature at Washington College in Chestertown, Md. She also serves as director of the WC's Rose O'Neill Literary House where she designs programs to bring poetry into communities.
Dubrow will read from her collected works on Thursday, March 28, at 7 p.m. in the Ford Academic Complex, room 215, at Millsaps College (1701 N. State St.). The reading is free. For more information, contact Kistulentz at 601-974-1305 or writers@millsaps.edu.