Wednesday, January 23, 2013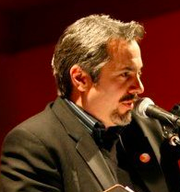 Just this morning, as I sat down to write this publisher's note, we received an interesting "story tip" via our Web contact form from a reader who was lamenting the rumored loss of the Sam's Club in north Jackson. There may be valid reasons to worry about the Sam's Club moving to Madison or elsewhere if that's the plan (we haven't confirmed it); there's certainly a tax-base argument that suggests that if we're going to have these big-box retailers, it's good for the capital city if they're located within the city limits.
But something the message author wrote surprised me, perhaps because I haven't been in a Sam's Club in more than 15 years. I've visited Walmart, Sam's parent, once in that time frame, to buy a frozen pizza when I was staying in a motel on a trip and hadn't had dinner. I don't like that company.
The line went something like this: We, the loyal Sam's Club shopper, deserve and expect loyalty from them. How could they do this to us?
It's hard for me to put my response into words. The best I can come up with is—and I say it with love in my heart for the author: What would possibly make you think that Walmart cares?
The Walmarts of the world don't operate on "loyalty." Not to their customers, not to their employees, not to their communities. And if you don't believe that, ask yourself if you believe anyone in senior management at Walmart is willing to skip a paycheck to make sure their employees stay employed in recessionary times. Or whether Walmart is willing to keep a store running at a low profit or in a less-than-ideal location just to keep the lights on and the workers working in that area of town.
I think you'll agree with me that the answer is "no." And you'll find that, at least for some small, local businesses under certain circumstances, the answer is much more likely to be "yes."
I know this is America: Business is business, and shareholder value is king. But if you want to talk about "loyalty" in business, then you need to talk about more than price. Watch how the best that Jackson has to offer do it--price, product, service, experience--and a willingness to give back to their community.
Welcome to our 11th Annual Best of Jackson issue. What you find in these pages are the results of weeks of voting by Jacksonians this past holiday season to help us determine which local businesses and individual leaders and service providers to honor this year as the best. We've crunched the numbers, hit the streets, researched the winners and taken photos of half the town--and present to you, in these pages, the results of all that work.
Not only do I hope you enjoy the "reveal" of the winners and the write-ups by our staff and freelancers, but I hope you'll find this issue useful. Sock it away on your coffee table or in a desk drawer and use it to discover things you might not know about Jackson. Have you had the best barbecue or best soul food or best vegetarian options? Have you visited the best taqueria or best Asian restaurant? Have you explored the Best Italian, Best Chinese or Best Fried Chicken options? And what about the second place, third place and "good showing" finalists?
You've got some dining to do.
Beyond our food and drink categories are a wonderful opportunity to celebrate and explore greater Jackson, from the heroes (and rascals) who placed and won in our categories for individuals--Best Business Owner, Best Bartender, Best Visionary, Best Preacher and Best Public Figure--to the organizations that work to make life in Jackson better and more meaningful for all its citizens, including all those on two legs and, in some cases, four!
Then there are the things to do: museums, gardens, wedding venues, art galleries, yoga studios. And the people to see: tailors, barbers, beauty shops, dentists, doctors and so many more. We celebrate them all, and encourage you to do the same. Congratulate them when you see them, and if you're in the market for their services or products, let them know where you found them!
While we've learned a lot from the Best of Jackson contests we've held over the years, and we've gotten better at managing the details, there's no doubt this is a massive endeavor for our staff. In particular, I'd like to recognize Deputy Editor Briana Robinson, who spent the bulk of her holiday break from Millsaps managing the Best of Jackson issue, including making sure everything was counted and accounted for, from assigning the stories and photos to moving them all the way through the production process.
Kudos also to Features Editor Kathleen Morrison, who helped manage her first Best of Jackson issue, and News Editor Ronni Mott, who has been involved in a good number of them now. Retired teacher and intern Susan Hogan outdid herself on factchecking and sharing her journalism expertise with younger interns along the way as she trains with us in long-form writing.
Advertising Director Kimberly Griffin led an excellent effort on the ad front. Photographer Trip Burns lived through his first Best-of experience after a great job rounding up and taking photos from throughout the metro. And Executive Assistant Erica Crunkilton directed a multitude of vital tasks, including improving our system for printing the awards for all the finalists and overseeing plans for the big Cirque du Best of Jackson bash this Sunday, coordinated by Ariss King.
Best of Jackson is a challenge for our small but capable production staff as well. Inspired by Editor in Chief Donna Ladd's obsession with the novel "Night Circus," Kristin Brenemen conceived and executed the look of this year's Best Of issue, awards, invitations and all of the items that go together to make Best of Jackson week so special each year, while Andrea Thomas took the brunt of the advertising load for this large issue with the same smile on her face and song in her voice that she has pretty much every day of the year.
The voting wouldn't happen without Matt Heindl, who put our electronic ballot into the field this year with many improvements; he builds on work done by Knol Aust, Vince Falconi and Megan Stewart in past years, and we thank them all.
Speaking of Matt, he's been hard at work in a secret laboratory, working on our next, new digital product from the Jackson Free Press. Keep watching for the reveal at bestofjackson.com--we'll let you know online and in the pages of the JFP when it's ready for beta testing.
Finally, if you're a finalist in these pages and you haven't RSVP'ed yet for the Best of Jackson party and awards ceremony, please write us at party@jacksonfreepress.com. If you're not a finalist, there are only two ways to get into the private party at this point, depending on how quickly the invitation list closes this week—get an invite by being a member of JFPDaily.com, or get invited as the "plus-1" for someone who is.
Here's to the Best!