Wednesday, September 4, 2013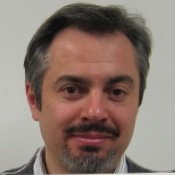 A few years ago I attended one of the Downtown Jackson Partners trips that Tyler Cleveland mentions in his cover story this week (pages 16-24), where some Jackson stakeholders take a look at what other cities have accomplished in their urban revitalization efforts.
The trip that I was on was to Little Rock, Ark., where we toured the renovated downtown—including meeting spaces, river overlooks, parks, an outdoor amphitheater and the Clinton Presidential Center. We stayed in the Peabody Little Rock and dined out in the River Market District, where the beer at Boscos brewpub flowed. There was even a run arranged for the morning after down the river trail to get a closer view of the Arkansas River.
(I didn't go on the run.)
Some Jacksonians left that trip extremely excited about one particular stop on our visit—the Verizon Arena (then still called the Alltel Arena), an 18,000-seat arena located just a few miles from downtown in North Little Rock (a separate town in the same county). The Verizon Arena excited some on the trip because it was funded by public-private cooperation, overseen by a clever politician (the "judge" of the county; roughly equivalent to a mayor) and run by a man from Mississippi who had moved to Little Rock from Starkville.
Everything about a roughly $80 million downtown arena seemed "do-able" when you were standing in one—and to add to the excitement, the folks in North Little Rock could even imagine our two cities booking some of the same acts. (The Verizon Arena has Luke Bryan and Bon Jovi coming in October, which we don't.)
As we walked around on the field in the Verizon Arena (it was configured for an arena football game), I heard a lot of chatter about the possibilities—and more than a few digs at the Mississippi Coliseum.
We also got interesting advice from the management: Save money. Most regional arenas like Little Rock's hover close to break-even or worse, with the occasional profitable year balancing out the losses. A quick look at the Verizon Arena's calendar (jfp.ms/verizonarena) shows one event scheduled for September—professional wrestling toward the end of the month—and just a handful for the rest of the year.
In Jackson, enthusiasm for a downtown arena resulted in an initial phase of feasibility studies and an attempt at fundraising spearheaded by Downtown Jackson Partners. After an initial flurry of activity, Mayor Johnson's administration absorbed that effort and, depending on whom you ask, put it to a slow death—or at least a long nap.
I was always surprised that there wasn't more excitement over something else that we saw in downtown Little Rock—something I still think about frequently. It's called Market Hall (jfp.ms/markethall), and it's a 10,000-square foot, glassed-in space with a 40-foot vaulted ceiling and easy access to parks and the streets of downtown.
In this venue—which also has a beer garden and free Wi-Fi, according to its website—15 different food vendors in stalls serve a variety of food ranging from Mexican to fresh vegetarian, Thai, Middle Eastern, "sweet soul" food and, of course, pizza. Outside is another 15,000 square feet of space for a seasonal, two-day-a-week farmers market.
When we visited Market Hall, we were told that it's not just a popular breakfast and lunch spot for locals and tourists—it's also a business incubator, giving talented local cooks, chefs and bakers an opportunity to ply their wares with relatively little overhead. The ones that do well (and learn to handle their business along with their food) occasionally move on to open their own restaurants or second locations. In a way, it's an air-conditioned answer to the food-truck startups that have succeeded in hipster cities.
Imagine if we'd started work on Jackson's version of Market Hall five years ago. It's smart and right-sized, while still a significant attraction, serving as a niche for local folks while attracting the tourists. Imagine a mix of international and Mississippi cuisine in a wide-open market space downtown on Capitol Street—and what that could do for the city. Imagine the weekday nights it stays open into the evening with a live band on the stage and some craft beers on tap. Imagine the Saturday foodie festival it could host in the hot months or the chef demonstrations on Sunday afternoons.
And now imagine that it's a working, breathing incubator. Along with your booth rental, you get business instruction and mentoring. If you're not doing well with the business—or the food—you get help and advice. If you do really well, you might get investment—or a tax break, a grant or a loan—to help you expand out into your own restaurant, thus opening a space in the market for the next new thing.
It's not as exciting as an arena football team or a corporate skybox at a Bon Jovi concert—instead, it's small. It's local. It's to scale. It's do-able. And I wonder if the effort that went into an arena had gone into a public market idea instead, we'd not only have a nice shiny venue downtown for all sorts of gatherings and celebrations, but we might now have some functional businesses ready to move into retail spaces on Capitol Street just as it's being "two-wayed."
Heck, we might still even have "Downtown at Dusk" going on!
As the famed New Urbanism planner Andres Duany once said about the Two Lakes project on the Pearl River, "I like to be a part of projects that will happen in my lifetime."
A downtown arena, Town Creek riverwalk, South Street marina, Capitol Green—those things would be fantastic, no doubt.
But I, personally, have an easier time imagining the Jackson Market Hall—especially on a Thursday evening with a craft beer, a plate of great food, some good music and the stars shining through the glass roof. Lifting a glass and knowing we're helping another round of local businesses succeed—that's the sort of progress that I'd love to see our leaders, chambers and "partners" champion.