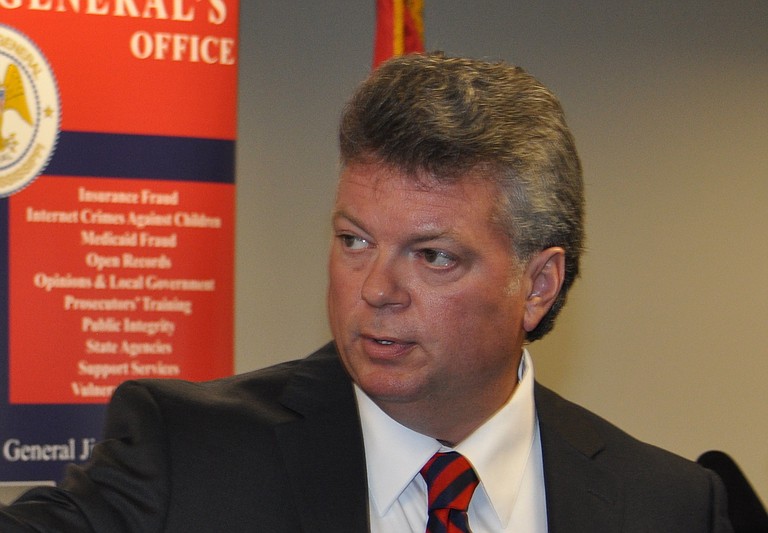 JACKSON, Miss. (AP) — The state Attorney General's Office has until Aug. 14 to file briefs in a case involving a DeSoto County woman who wants Mississippi to recognize her same-sex marriage in order to grant a divorce.
Lauren Czekala-Chatham has appealed a decision by DeSoto County Chancery Judge Mitchell Lundy Jr. that the Mississippi Constitution and statutes prevented him from taking action. Czekala-Chatham appealed to the Mississippi Supreme Court.
Czekala-Chatham and Dana Ann Melancon got married in San Francisco in 2008. They bought a house together in Mississippi the following year, but their relationship soured.
They could get a divorce in California, but Czekala-Chatham says she shouldn't be treated differently than straight couples. Her lawyer has argued that Mississippi wouldn't recognize the divorce from California, which could leave their marital property in limbo.
Attorney General Jim Hood had argued in a brief filed in DeSoto County that Mississippi can't grant a divorce in a marriage it doesn't recognize. Hood said the state of Mississippi has no obligation to honor California laws that are contrary to Mississippi's.
Mississippi lawmakers amended state law in 1997 to say any same-sex marriage is prohibited in the state.
In 2004, 86 percent of Mississippi voters approved an amendment placing a ban on same-sex marriage in the state constitution.